Supplier Recommended by CCCME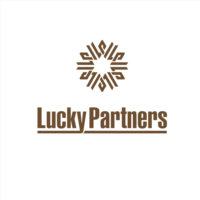 LUCKY PARTNERS CO., LTD.
CCCME Member
Recommended by CCCME
Add Favorites
Send Inquiry
COMPANY PROFILE
WUHAN LUCKY PARTNERS CO., LTD. Lucky Partners is a leading China lighting manufacturer and worldwide exporter. Our mission is to provide our customers with high quality lighting products, value based attractive prices, on-time delivery, and outstanding professional services. Lucky Partners is our registered lighting brand but we also manufacture private label products according to the needs of our clients. We specialize in meeting the technical and commercial needs our customers. Please contact us with your specific needs. Lucky Partners provides more than 2000 lighting products to customers in thirty countries including North America, Europe, Australia, Central America, South America, Africa, Asia and Middle East. Our client base includes importers, distributors, contractors and retail firms. Products are CE, UL and CSA certified. We welcome your inquiries. Developing new products is one of our important objectives. We introduce two or three new items every month on our website. Please be sure to review it frequently for new business opportunities and values.
Bulkhead lamp,Emergency and security lighting,Energy saving lamp,Holiday lighting,Industry lighting,LED Emergency lamp,Led lamp bulb lighting,LED Tube,Lighting Equipment,Lighting products and accessories,Outdoor lighting,Road illumination fittings,UV light,Wall lamp
CONTACT SUPPLIER
LUCKY PARTNERS CO., LTD.
Lucky Partners Enterprises Limited Rm701, Ruijin Business Center, NO. 96 Zhaojiabang Rd Shanghai, 200020, China
Official Website
Manufacturer,Trading Company