Supplier Recommended by CCCME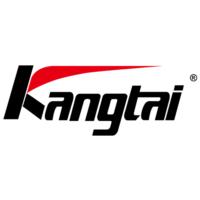 Kangtai Electric Co., Ltd.
CCCME Member
Recommended by CCCME
Add Favorites
Send Inquiry
COMPANY PROFILE
Since 1995 Made in China Since 1995, Zhejiang Kangtai Electric Co., Ltd is well known as a technology and export orientated enterprise, and now focusing on developing, manufacturing and exporting smart home (security) systems. Till now, Kangtai has more than 200 domestic or international patents, meanwhile, the company owns authentications from BSCI, ISO9001, ISO14001 and OHSAS18001, etc. there are also municipality-level Technology Developing Center, Molding Manufacturing Center as well as ISO Laboratory. The full spectrum Kangtai produces for customers all around the world, Main focus are Smart home (Security) system(Wifi, 433.92MHz, 868.3MHz, Zigbee), remote controlled socket, wireless door chime, voltage testers etc. Kangtai has certification with CE, GS, R&TTE, ETL, FCC etc. Machinery Kangtai has approximately 200 machines, such as, "DEK" PAST Printing solder machine, "Yamaha" SMT machine, "Vitronics-soltec" reflow machine, "SAKI" Automatic Optical inspection machine, Automatic injection machine, Automatic assembly equipment, "ROHDE & SCHWARZ" frequency spectrograph, RoHS x-ray spectrograph etc. Management Kangtai focus on technological innovation, and management innovation, cooperates with overseas management consulting company to do information system management and lean manufacture management, improves managerial and technical levels, enhances market competitiveness. More than 5% turnover is applied for technology research and development and technology improvement. We are now: Member of China smart home industry alliance council Member of Zigbee Alliance Vice-Director-General Unit of Low-voltage Electric Appliance Committee Branch of China Committee Member of China Tools and Hardware Standard Association Vice-President Unit of Electric Industrial Committee of Zhejiang Province Vice-President Unit of High-tech Enterprise Committee of Wenzhou City
alarm, alarms, connector, flood alarm, intelligent safety products, intelligent security products, measuring instruments and meters, non visual doorbell, other alarms, other intelligent security products, sensors, wireless door magnetic detector, wireless infrared mobile intrusion detector, wireless remote control socket,Electronic and electrical products
CONTACT SUPPLIER
Kangtai Electric Co., Ltd.
No. 5, Kangtai Rd. , Huanghua Industrial District, Yueqing, Zhejiang, China
Official Website
Manufacturer,Trading Company