Supplier Recommended by CCCME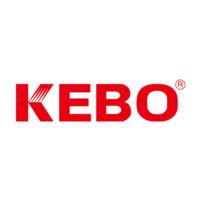 ZHONGSHAN DIANXING ELECTRICAL APPLIANCE INDUSTRY CO., LTD.
CCCME Member
Recommended by CCCME
Add Favorites
Send Inquiry
COMPANY PROFILE
Zhongshan Dianxing Electrical Appliance Industry Co., Ltd (brand: KEBO) was established in 1984, which is a professional manufacturer specializing in Uninterruptible Power Supply (range from 500VA to 100KVA, offline and online), Automatic Voltage Regulator (range from 500VA to 600KVA, single phase and 3-phase, relay type and servo motor type), DC to AC inverter (range from 70VA to 3000VA with or without charger) , power protector, and battery charger. KEBO has strong R&D team up to 17 engineers and up to 320 experienced workers with 47,000Square meters factory area equipped with most advanced manufacturing facilities including PCB assembly, Tooling, Plastic Injection, Hardware, Silkscreen, and Transformer workshops and 6 assembly lines. Dianxing is an ISO 9001:2015 certified factory by SGS organization for over 18 years. Moreover, we established a complete quality system starting from order negotiation to finished products quality approval, each step is strictly following ISO procedures. Because of the excellent management, we are able to supply products with competitive prices, prompt delivery and on top of all-reliable quality. Most of our products have been certified to meet international safety standards such as CE (LVD/EMC),UL,CUL,FCC,CCC,CB. KEBO has direct business relationship in 95 countries and regions throughout the world, some famous partners including Binatone, Monster Cable, Steren etc. Although COVID-19 spread out the whole world in 2020 and lead to economic recession, our annual sales reached US$20 million despite of the economic slump. Most importantly, our growth rate has been kept as 13% annually for the past continuous 6 years. We offer not only products under KEBO brand but also offer OEM and ODM solutions. We constantly aim at developing new products to keep up with the market change and to satisfy our customer needs. We already moved to a brand new 120,000 square meters manufacturing facility in 2015. lf you are looking for excellent quality products, competitive price and prompt delivery, please contact us now! We welcome all old friends and new customers to join us!
AC regulators, chargers, electronic regulators, household regulators, inverter, on-board inverter, other chargers, other electronic and electrical products, regulators,Electronic and electrical products
CONTACT SUPPLIER
ZHONGSHAN DIANXING ELECTRICAL APPLIANCE INDUSTRY CO., LTD.
NO.1 JUFU STREET, FUSHA TOWN, ZHONGSHAN CITY
Official Website
Manufacturer,Trading Company