Supplier Recommended by CCCME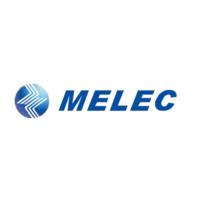 JIANGSU JIAMENG ELECTRICAL EQUIPMENT CO.,LTD.
CCCME Member
Recommended by CCCME
Add Favorites
Send Inquiry
COMPANY PROFILE
Jiangsu Jiameng Electrical Equipment Co., Ltd. No.5, is located in No.5 Zhongli Road,Binhai Industrial Zone,Qidong,Jiangsu Province,was founded in December 2006, we focus on the areas of cable connection, the core business covers 36KV and below overhead and underground system of cable connection and insulation solutions. MELEC manufactures over 1000 different products categorized in five ranges: cable lugs, cable connectors, heat shrink accessories, cold shrink accessories, and hydraulic crimping tools. We are forerunner in the area of high quality cable connection. Directed by a group of experienced professionals and fully equipped with advanced production and testing equipment, our R & D capabilities, manufacturing and testing standards are among the forefront of the domestic counterparts. MELEC is an ISO 9001 Quality Management System certified company and most of our products have met GB, IEC, NFC, DIN and EN national and international standards. By matching up with the highest requirements along with our up ever advancing technology, MELEC is gradually gaining reputation in both quality and reliability. Our in-house laboratory has been established for over a decade, and our combined experience and state of the art equipment enable us to bring more value to our customers. We have offered 1000 different products and are sold to over 100 countries across the globe. We will continue our dedicated effort to improve product performance and reliability with our expertise and resources.
Cable lugs and connectors Low voltage ABC accessories Heat shrinkable cable accessories Cold shrinkable cable accessories Tools
CONTACT SUPPLIER
JIANGSU JIAMENG ELECTRICAL EQUIPMENT CO.,LTD.
##
Official Website
Manufacturer,Trading Company