Supplier Recommended by CCCME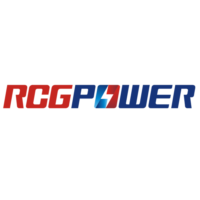 JIANGSU RUICHANG GOLD GENERATING EQUIPMENT CO.,LTD.
CCCME Member
Recommended by CCCME
Add Favorites
Send Inquiry
COMPANY PROFILE
Focuses on generating set research and development, manufacturing, marketing and services. The company is located in Wuxi National Hi-Tech Xishan Economic Development Zone ,covers an area of more than 30,000 square meters and has a professional R & D center, a modern production base and excellent testing system with an annual capacity of 4,000 sets. RCG-POWER Group can meet all kinds of emergency and common power solutions and systems integration building. Products include diesel generator sets, gasoline generator sets, gas generator sets power distribution systems and so on. Generator sets include open type, silent type, container, vehicle-mounted, trailer, mobile lighthouse and so on, their stand-alone power covering 6-3000kW Products with excellent reliability and durability can meet various harsh environments and high altitude use. They are widely used in national defense, energy, power, transportation, communications, finance, healthcare, tourism, real estate, mines, factories and other fields. And they are exported to Southeast Asia, Middle East, Africa, Europe, the Americas and other regions. We provide the systematic technical support for each customers and each projects different needs to seek the best solution. As strategic partner and designated OEM manufacturer of American Cummins (CUMMINS), UK Perkins (PERKINS), Volvo (VOLVO), UK Stanford (STAMFORD) in China. RCG-POER passed theISO9001 quality management system certification, ISO14001 environmental management system certification, OHSAS18001 occupational health and safety management system certification. And products passed a comprehensive testing , which with high performance and reliable quality are in full compliance with national and international standards of the industry , Through a global sales and service network ,we provide users with first-class, internationally competitive products and become the experts of system integration solution.
electric equipment, generator set,Power
CONTACT SUPPLIER
JIANGSU RUICHANG GOLD GENERATING EQUIPMENT CO.,LTD.
No.157 Furong Mid One Road,Xishan Economic Developmet Zone,Wuxi.China
Official Website
Manufacturer,Trading Company