Supplier Recommended by CCCME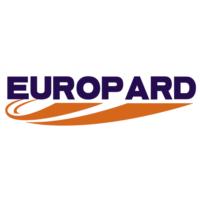 JIANGSU SUPER MACHINERY FACTORY CO.,LTD.
CCCME Member
Recommended by CCCME
Add Favorites
Send Inquiry
COMPANY PROFILE
JIANGSU SUPER MACHINERY FACTORY CO., LTD. is a Professional company of general diesel and gasoline engines and terminal products. Its main products cover general diesel and gasoline engines, generators. water pumps, washing equipments, air compressors, garden machineries, construction machineries, agricultural machineries, marine machineries and such sporting and leisure vehicles as ATV, GO-Car, Mini Bike, etc. SUPER Company has been developed stably and expanded gradually in the past few years. We are expecting our company will become a manufacturer who has complete project on both general diesel and gasoline engines, and has general engine equipments and terminal products with most core competitive capacity. Our products are all exported to the areas and countries of North and South America, Europe, Australia, Africa, Southeast Asia and Middle East etc, where we have established perfected marketing and service network. SUPER Company have honored good prestige in the customers heart and enjoyed higher reputation and influence in the same and occupation. With the clear property right structure, the perfected management organization, the strict management system, a high-quality management team, our company takes the running idea of stressing details and pursuing development and never satisfying, and we catch the marketing tightly to meet customers requirement. We survival and develop in the intense market competition with our strict quality management pattern, reasonable control on cost accounting, independent and advanced technology and scientific and modernized management system.Basing on the purpose of scientifically managing, innovating famous brand products, providing best service and satisfying customers, all staff of SUPER Company meet any requirements of the market and customers unconditionally and at all costs.
AC power generation and DC welding machine, diesel engine, electric equipment, engine, gasoline engine, generator, generator set, marine generator set, motor, outboard engine, power equipment, power water pump unit, water pump, water-cooled diesel generator set,Power
CONTACT SUPPLIER
JIANGSU SUPER MACHINERY FACTORY CO.,LTD.
RM203,BLOCK11,YINGCHUNYUAN,SUNSHINE CENTURY CITY,JIEFANG ROAD(S),YANCHENG,JIANGSU PROVINCE,CHINA.
Official Website
Manufacturer,Trading Company