Supplier Recommended by CCCME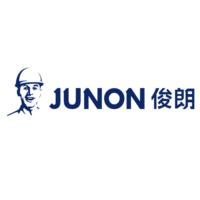 GUANGDONG JUNON SONGTIAN ELECTRICAL APPLIANCE CO.,LTD
CCCME Member
Recommended by CCCME
Add Favorites
Send Inquiry
COMPANY PROFILE
Guangdong JUNON Songtian Electrical Appliance Manufacturing Co., Ltd is a joint venture specializing in developing, producing and selling electric appliances for construction uses such as switches, sockets, low-voltage electric products, ballasts, and fluorescent lamp battens. Songtian was set up in 1984, now possesses three brand names of "Junon", "Bada", and "Songtian". It sells its products to all over the country and to Hong Kong and Macao, and is trying to explore overseas markets. Songtian has passed ISO9001 certificate and Chinese "3C" certificate. Songtian aims at "making the safest and the most practical electric products in China" and "setting up the first-rate brands and establishing a top-grade enterprise", it will make a notable contribution to the electric products industry in the new century with high quality products, excellent services and creative culture. Songtian provides a range of products of stable quality, which are made of imported materials. They are combinations of years of experiences in production and modern update designs, and their varied series are specially designed to meet requirements of customers: A series: with 6 safety devices, safe and stable. B series: easy installing, dust-proof, streamline shaped, made of high-grade fireproof materials. E series: competitive price, practical and good-looking. F120 series: optional combination to meet requirements. M series: surface-mounted, super-thin, fully sealed, scientific connection.
Circuit breakers,Electronic and electrical products,Electronic components,Intelligent security products,Other electrical and electronic products,Plug,Power distribution box,Small breaker ( low-voltage apparatus),Switch
CONTACT SUPPLIER
GUANGDONG JUNON SONGTIAN ELECTRICAL APPLIANCE CO.,LTD
LONGSHENG SOUTH ROAD,LELIU TOWN,SHUNDE DISTRICT,FOSHAN CITY,GUANGDONG,CHINA.
Official Website
Manufacturer,Trading Company