Supplier Recommended by CCCME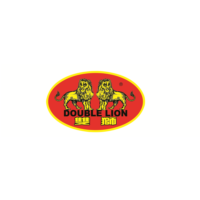 HUNAN DOUBLE LION RUBBER PRODUCTS LTD.
CCCME Member
Recommended by CCCME
Add Favorites
Send Inquiry
COMPANY PROFILE
HUnan Double Lion rubber Products co.ltd is a state-pwned but private-invested holding company, with modern enterprise system, which grew out of HUNAN CHANGDE MACHINERY FACTORY, The company registered a capital of 6600000. we own manufacuture section, quality section, home trade section, international trade section, purchase section, financial section and branch of printing rubber rolers. Double lion rubber roller is the leading prodct in the company with 50 years history. at present, the professional manufacturing system and quality system of rubber roller have been formed. intergrating the professional skill, advanced equipment, rich manufacturing experience, and perfect means of detecting, our products has won good comments for many times, and has been appraixed as Hunan top brand product in the year of 1999, 2002, 2005. the trade mark of Double Lion also has been appaised as Huna famous trademark in 1997, 2001, 2004. our produts seels in the domestic market widely and foreign countries as well. now two series of the products are available, wheel trype, and casing trype. there are two kinds of hardness, the specification of products can be divided intom small 4, 4, 6, 8, big 8, 10, 14, 20 ects.can manufacture many kinds specification products accordng to customers request.
Construction and Agriculture Machinery,Other Construction and Agriculture Machinery
CONTACT SUPPLIER
HUNAN DOUBLE LION RUBBER PRODUCTS LTD.
WULING INDUSTRY NEW AREA CHANGDE CITY,HUNAN PROVINCE.CHINA.
Official Website
Manufacturer,Trading Company