Supplier Recommended by CCCME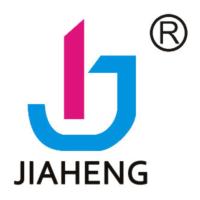 Hubei Jiaheng Technology Co.,Ltd.
Recommended by CCCME
Add Favorites
Send Inquiry
COMPANY PROFILE
Hubei Jiaheng Technology Co., Ltd. was founded in March, 2001, located in Yunyang Ecnomic zone in shiyan city, hubei province, China.Since its foundation, the company has been committed to research, develop and produce various kinds of dump truck hydraulic cylinder, a full range of pump truck(cantilever crane and pumping) cylinder series, crane truck hydraulic cylinder, sanitation truck cylinder, mine hydraulic props, city muck truck top opening(closed) system and other hydraulic products. Meanwhile the company is Committed to developing new products. At the beginning of 2014, the crane product starts to sell in the market. The product covers knuckle type 3.2-160 ton at 2 m and telescopic type 2-20 ton at 2 m . We worked hard to be stronger, more excellent and innovative, and seized every opportunity, After over 10 years of development road, we now has become benchmarking enterprises of the domestic hydraulic cylinder industry. The company and its products have repeatedly won the honors of "Customer- satisfied Company" and "Customer-satisfied product of Hubei Province". In the year of 2013, JIAHENG brand was awarded as the "Chinese famous trademark" by the State Administration for Industry and Commerce. The company took the lead to get the ISO/TS16949 quality management system certification in the industry. Now it covers an area of 200000 square meter with over 1000 emloyees, with fixed assets of RMB 250 million, annual sales revenue up to 3.5 billion, profits and taxes turned over more than RMB 40 million. The product technology is in the domestic leading level, and can meet the needs of all our customers. We have established a strategic ooperative relationship with many well-known vehicle refitting enterprises such as OOMLION,IVECO, LOXA,CIMC,XCMG,DONGFENG, FOTON LOVOL . We occupy more than 30% of the domestic hydraulic market share, social influence and brand benefit growing with each passing day..
Civil Construction Engineering Machinery,Construction and Agriculture Machinery(Outdoor Open Area),Construction Machinery,Hoisting Machinery,Mining Machinery,Truck Cranes
CONTACT SUPPLIER
Hubei Jiaheng Technology Co.,Ltd.
NO.387 TIANMA AVENUE,YUN COUNTY ECONOMIC DEVELOPMENT ZONE,SHIYAN,HUBEI
Official Website
Manufacturer,Trading Company