Supplier Recommended by CCCME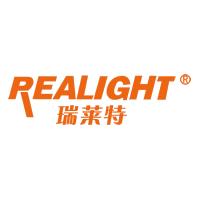 XIAOGAN REALIGHT AUTO LIGHTING CO.,LTD.
Recommended by CCCME
Add Favorites
Send Inquiry
COMPANY PROFILE
XIAOGAN REALIGHT Auto Lighting Co., Ltd, founded in 2002, professionally manufactures and markets the Xenon Light, Blue Diamond Light, More Light,LED products and Halogen Sealed Beam series products to fit all sorts of vehicle types for the customers at home and abroad. REALIGHT Auto Lighting has a number of technologists worked in the auto lighting field for more than 10 years. They devote themselves to the Optical-Electrical products research and development for decades on end, and to maximize the luminance and lifetime and combine them perfectly by the most advanced means and equipment to offer the customer the high grand auto lighting products. The company also owns professional service teams. They regard the quality and credit standing as life and have consistently given first place to the product quality and customer satisfaction. The company has independent brand "REALIGHT", which is the leading brand of the auto lighting industry. REALIGHT Auto Lighting is deservedly the typical delegate of the high quality auto lighting enterprise in China. To provide high quality and efficiency products for millions of customers at home and abroad is the persistent pursuit of all the staff; to become the most professional green auto lighting enterprise in whole world is the identical objective of the whole company.
Auto Electrical System,Auto lamps,Vehicle spare parts
CONTACT SUPPLIER
XIAOGAN REALIGHT AUTO LIGHTING CO.,LTD.
XIAOTIAN INDUSTRIAL PARK ECONOMIC DEVELOPMENT ZONE
Official Website
Manufacturer,Trading Company