Supplier Recommended by CCCME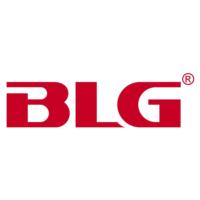 NINGBO RIXING ELECTRONICS CO., LTD.
CCCME Member
Recommended by CCCME
Add Favorites
Send Inquiry
COMPANY PROFILE
Our company, Ningbo Rixing Electronics Co., Ltd. is located in Wuxiang Town, Yinzhou District, Ningbo,12km far from Ningbo center city. There are excellent geographical circumstances and convenient transporting facilities, and Lishe international Airport & Beilun seaport, which provide much convenience for transporting goods at home and aboard. Our company was established in 1990, having the right of exporting goods by ourselves. We have specialized in manufacturing various loudspeakers and boom boxes for over 20 years, Our products have been well sold all over the world, such as USA.,EUROPE,KOREA,SOUTH-EAST ASIA,MIDDLE-EAST,HongKong,etc. Besides, weve obtained the ISO9002 certificate and CE-Certificate already for most of our products. If you know our products more clear, please view our website http://www.www.blgaudio.com
Bluetooth speaker,Consumer Electronics and Information Products,Household audio video equipment,Other Consumer Electronics and Information Products,Other Home Audio & Video Equipment,Portable audio equipment,Portable speaker,Power Amplifier,Subwoofer
CONTACT SUPPLIER
NINGBO RIXING ELECTRONICS CO., LTD.
INDUSTRIAL ZONE, WUXIANG TOWN, NINGBO, CHINA
Official Website
Manufacturer,Trading Company