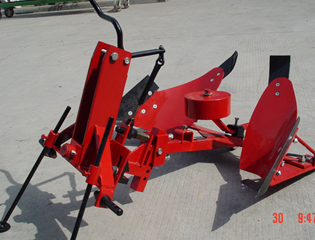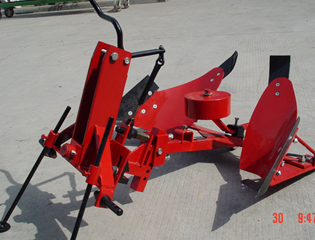 Plow (LS225 Reversible Plough)
Manufacture
Chinese Supplier

Free Member
Product Details
Company Profile
Product Description
Yancheng Yanhai Tractor Manufacturing Co. Ltd lies at the seaside of the Yellow Sea. It is one of the key enterprises specializing in manufacturing medium and small-sized tractors. And it is also a large enterprise of the state. In 1993, six enterprises of Yueda Group were integrated into Jiangsu Yueda Co., Ltd, a stock limited company, with the approved by ISO 9001 quality system proof.

The factory is solid in technical strength, complete in production facilities, perfect in detecting devices and in quality control. It also has the strong capacity of developing and designing. The factory possesses the ability of mass production of Huanghai Brand Model "Dongfeng"-12 and "Jinma"-81 walking Tractors and Jinma series Wheeled Tractors. The products obtained the title famous Brand Products in Jiangsu Province. The products sell well both at home and abroad and warmly welcomed by the customers.

Huanghai Brand Model "Dongfeng"-12 and Model "Jinma"-81 walking tractors can be used for towing and driving force. The structure of the tractors is compact. It features durability, reliability and it is easy to operate as well. And the walking tractors are suitable for the jobs of ploughing, rotary tillage, harrowing, transportation and as a motive power in paddy field, dry land, orchard and vegetable farm. Model "Dongfeng"-12 walking tractor was awarded State Silver Prize.

Huanghai Brand "Jinma"-18, 20, 22, 25, 30, 35, 40, 45, 50, 55, 60, 65, 70, 75, 80, 85, 90, 95, 100HP two-wheel drive and four wheel drive wheeled tractors are series tractors which feature large tractive force, low fuel consumption, varied functions, and being easy to operate, wide application and reliable operations. They are suitable for dry land, hilly land, vegetable farm, orchard and other farm lands or for gardening use or as a motive power. And what is more, they are the ideal means for short distance transportation. Hydraulic steering, driving cab, SF protective structure and turf tyre can be chosen to fit on Jinma series tractors in addition. The Jinma Series Tractors honorably won the excellent Product Prize awarded by the Ministry of Machinery of China, and also won a gold medal in the International Fair, and were approved by OECD EC EPA as well. Our products were sold to more than 50 countries and areas in five continents, and are often adopted in the country economic foreign aids projects.

We will continue to provide the customer with high quality products and satisfied service.
SPECIFICATION FOR Plow
MODEL
LS-225
Knifes number
2
Hitch
3 points hitch
Tractor type
Wheel trators
Tractor requested
18-30hp
Turning angle
180'
Turning type
Handle
Structural weight
210lb
Send your message to this member
From*

toMr. David
Message*