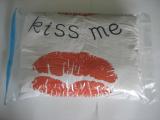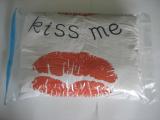 Vacuum Compressed Bag - 4
Member Details
Zhejiang,China,Asia
Manufacture, Trade
Chinese Supplier

Free Member
Product Details
Company Profile
Vacuum Compressed Bag
Product origin: China
Brand name: VIRTUE
Vacuum bag can be used to storage bulky items like quilt, coats, sweaters, pillows, comforters, etc. Besides space saving, Vacuum storage bag has other important benefits as well. With airtight and waterproof performances, it keeps out bugs, dirt, moisture, mildew, bacteria, musty odors and discoloration. So it is also used to storage important files, family albums, Video Discs, and silver jewelry.

The material is: PA + PE & PET+PE
Common thickness: 70 micro/80 micro/110 micro
The popular sizes are as follows: 130x100cm / 130x90cm/ 130x74cm / 120x80cm / 110x70cm.

Packing: According to costomer's demands.
Delivery time: 15-30days.
We promise to cooperate with you in the spirit of honest and strive, innovative in operation; And honest on job.
Thanks for your support. And we will go much further with your backup behind.
Send your message to this member
From*

toMr. Virtue
Message*
Specialized Industries
PVC / PVDC Coated Film (03)

Plastic Film & Bag

High Tenacity PE Rope

Plastic Film & Bag

Teflon Membrane/Teflon Film/PTFE

Single Zipper Bag