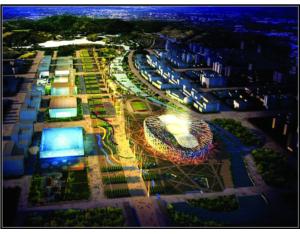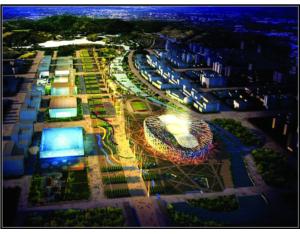 Project contracting project management
CCCME Member
Product Details

Company Profile
Project contracting project management
In recent years, according to the ministry of construction "about the development of engineering contracting and project management enterprise guidance" of the spirit, the company through the institution reform and reorganization, established and turnkey project and project management and other business that adapt to the organization and project management system, actively ceaselessly exploits, expanded the turnkey project and project management, etc.
In the 50 DuoNian design consultation business on the basis of comprehensive advantages, and depending on the design consulting business in talent strength and technical advantage, use of advanced engineering project management theory and methods of construction project schedule, quality, investment and resources to carry on the comprehensive control, the completion of the many different sizes of engineering contracting, engineering project management, specialized contracting, government the construction, equipment procurement, import and export trade of engineering contracting business. In medical care, mechanical, thermal, nondestructive testing, biological engineering, logistics, non-standard industries and engineering field have made great achievements.
The company has the leading domestic and international advanced technology design consulting advantage and 20 to DuoNian in engineering contracting business class continued practice, both supplement each other, constantly complementary, and companies in the jurisdictions completed project general contracting and other engineering contracting business of the whole process of have been development and enhance, for deepening our engineering construction project organization mode reform, improve project management level, ensuring the quality of projects and investment returns, and regulate the construction market order made due contributions. This is the needs of the development of national economy, it is the need of international standards, is the company development and expansion of the need, also is the company all staff to improve business and management level and the internal quality needs.
The company a solid technical strength and norms of the project management, practical and realistic style of work, so that we in engineering construction field won the good reputation from the government, the competent departments and construction project evaluation. The owner of the higher Customer patronage of the company is to the company for the country's contribution to the customer, the return to the company's survival, to improve the quality of the staff and the fundamental guarantee to our company, the owner is the promise we smoothly carry out of the success of the project contracting business guarantee. We will always adhering to the company's management policy, with the wisdom of our efforts in the service of the nation's project construction.