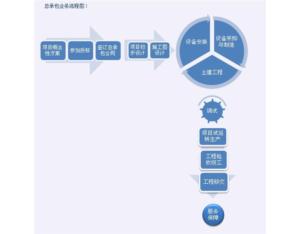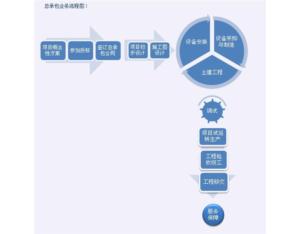 Cement engineering contracting
CCCME Member
Product Details

Company Profile
Along with the cement production technology level and equipment manufacturing capacity to improve the of China and even the world cement production line to the large-scale construction is the transformation. And large-scale make cement engineering constr
Along with the cement production technology level and equipment manufacturing capacity to improve the of China and even the world cement production line to the large-scale construction is the transformation. And large-scale make cement engineering construction project implementation and more and more complex, systemic more and more high, construction of the professional, scientific management requirements also more and more urgent. Every link separate units responsible for the implementation by different construction model is getting more and more not adapt to the modern cement engineering construction. Countries border practice for the construction of large project general contracting construction patterns start in recent years were introduced in China by the ministry of construction and vigorously promoted.
In the continuous learning in growing sinoma international in cement engineering industry take the lead in using the total contracting construction mode, and has been committed to the improvement of the general contract management. Sinoma international is the world's only a complete with cement engineering industry chain from the company, has the cement engineering design, technical equipment research and development, equipment manufacture and complete sets of equipment and supply, civil construction, equipment installation and commissioning to production line to realize the stable operation of normal process system integration service ability. Engineering contracting business has become the company's core business, and takes up over 80% of the income share.
Sinoma international contract model has the core competitive power. The company as the general contractor, resource allocation control ability not only is different from the simple to design institute as the main body, or with the construction company as the main body of the general contractor, the more different from to trade company as the main body of the general contractor. Sinoma international's several cement professional class a design institute, engineering construction company, equipment manufacturing company, these entities of the unit is general contract of company resources implementation system service foundation. The company whole listed formed a good credit platform, and on this platform to integrate internal external resources, formed a competitive total contract mode, and in the engineering quality, time, cost control has obvious advantages.
Turn over China cement engineering JianSheShi, we will find that from China's first cement engineering contracting projects-lafarge dujiangyan one line 3500 TPD contracting project started, sinoma international almost completed or are building the all China cement engineering contracting projects, including lafarge dujiangyan second line, chongqing lafarge 2500 TPD production line, the 4 x 6000 Taiwan cement production line, TPD Taiwan cement guigang 4 by 6000 TPD production line, domestic industrial production line, jiangsu united 6000 TPD TPD production line, yantai 5000 dongyuan 5000 production lines, guangzhou TPD Heidelberg 6000 TPD production line line, a large number of can load industry history major projects.
The international market, sinoma international with complete industry chain and general contract with equipment resources as main international general contractor launched a fierce competition, and got good grades. Just a few short years, sinoma international cement engineering contracting business has accumulated throughout the world 50 DuoGe countries (including DuoGe developed western countries) to EPC and EP contract model was built under construction and cement production line article amounted to more than, covering 1500 TPD 10000 scale, which has been put into production of TPD united Arab emirates UCC ten thousand tons of production line and Saudi SCC two nissan ten thousand tons of cement production line displayed to the full sinoma international large scale in cement production line of general contract project management capability and technical strength.
To cheer you eyes, better. Sinoma international will continue to take advanced modern management idea and scientific management methods used in contract management, in the pursuit of the process of the management innovation of taste and owner of win-win infinite scene.