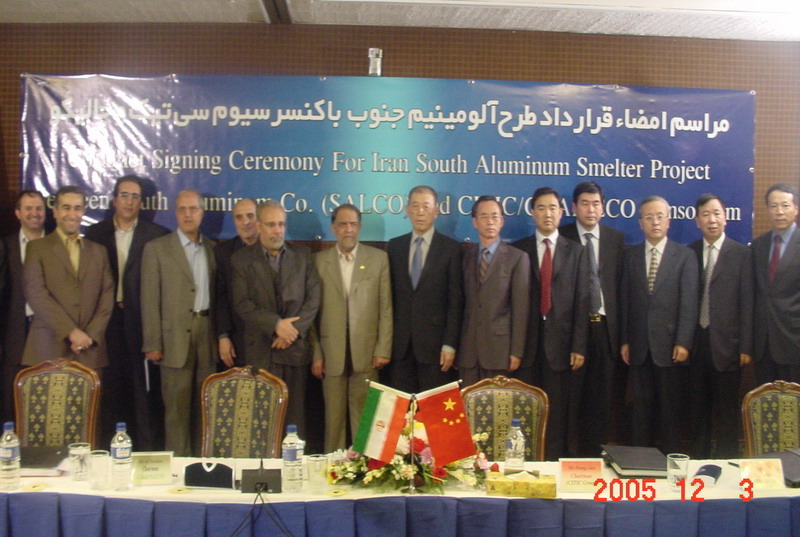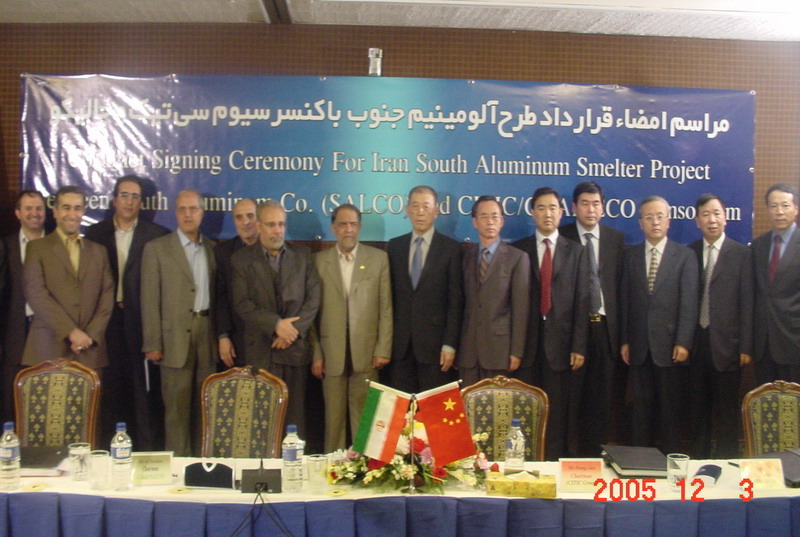 South Iran aluminum plant
Chinese Supplier

CCCME Member,Vice-President Company
Product Details
Company Profile
In December 3rd 005, CITIC and China Aluminium international engineering limited liability company composed of the joint body and the South Iran aluminum company in Tehran signed the contract amount to about $900000000 South aluminum plant project phase EPC general contract. This contract is in enterprise of our country in recent years the largest mechanical and electrical equipment of export contract. The owners also said the two phase of the project engineering general contract will also be granted directly I combine.
South Iran aluminum plant project by Iran - dir investment company and the Iran mining industry revitalize development organizations jointly, plan the construction in three phases, one phase of the project including an annual output of 275000 tons, 150000 tons of aluminum electrolysis anode plant and supporting the port facilities, Iran is the largest one of industrial projects in recent years. The project period in 2005 March to undertake international invite public bidding, CITIC aluminum combine with technical, business and finance comprehensive strength to defeat the powerful European rivals, winning the final, this is so far the Chinese company for the first time using EPC general contract pattern in foreign construction of large aluminum electrolytic plant project.
This project uses the Shenyang Aluminum Magnesium Design Institute with independent intellectual property rights of the SY300 electrolytic cell technology, mainly domestic equipment and materials, will bring about $700000000 of Chinese technology and equipment materials exports, is China's electrolytic aluminum construction industry to overseas development step to success step. In addition, in port construction industry has a strong strength in the third inspection engineering survey and Design Institute will participate in this project supporting the port facilities design and construction.
Send your message to this member
From*

toLIUBEIMEI/ZHANGWEI
Message*
Specialized Industries
Power plant air cooling for plate

Shell and tube type heat exchanger

Hydraulic and Hydropower Engineering

Engineering contracting

Chenggong fishing village relocation of residential engineering

Kunming city municipal building engineering