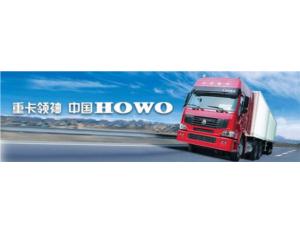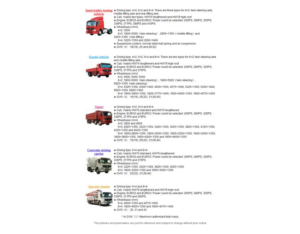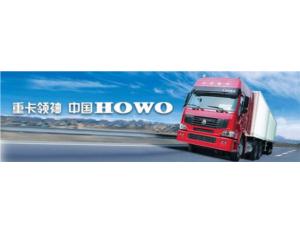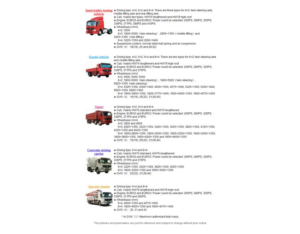 HOWO series
CCCME Member
Recommended by CCCME
Product Details

Company Profile
Luxury, great and movement appearance High safety design High efficient and comfortable ergonomic space Technical equipment leading in domestic market
Luxury, great and movement appearance
The appearance of HOWO is luxury and great which is a combination of fortitude and streamline, sturdiness and elegance; it indicates a leader's status and leads to a new standard for domestic heavy duty truck on vision and vogue. Every component is connected by care planning to form a perfect integrity; the interior space of the cab reaches to the top grade domestically; sealing performance and clearance control of every connecting part reach to the highest level in China.
High safety design
HOWO heavy duty truck provides complete protection to the driver and passengers by restricted self safety requirement. The body adopts integral steel frame structure welded by fully automatic robot. It is equipped with front under-protection device(FUPD)and transverse cab stabilization device which are the first in China, and it adopts the widest curved surface of front windscreen in China, which embodies the design idea of safety first.
High efficient and comfortable ergonomic space
The interior trimmings and configurations of HOWO heavy duty truck are arranged perfectly with good consideration. HOWO builds a pleasurable driving environment by adopting comfort and ergonomic design connoting to international technology, and applying artificial intelligence, which is the first one in China making HOWO become a true movable "home" and a decent "office". You can feel the consideration of the designer anywhere you see.
Technical equipment leading in domestic market
HOWO heavy duty truck embodies a series of new development outputs of CNHTC. Strong driving force with high efficient oil saving, relaxing and comfortable operation, special vehicle suspension system, and the third generation of CAN intellectual electric control panel etc. make this brand to be the leader among the similar products domestically.