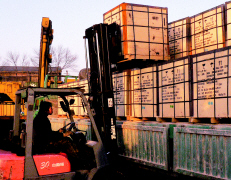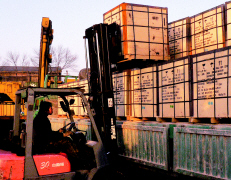 International Engineering
Chinese Supplier

CCCME Member
Product Details
Company Profile
The general contracting of large-scale engineering and international trade are the core business of CMCEC. We focus on company's strategic positioning of the internationalization of large-scale industrial machinery based on domestic and facing overseas, taking engineering general contracting and international trade as a pillar of the business. For a long time, by virtue of superior general contracting projects and experience in general contracting projects, we completed a number of major "turn-key" project and complete sets of equipment, have maintained good cooperative relations between the business partners with first-class scientific research and design institutes with a large number of sophisticated equipment, technology, high quality production, construction companies and powerful financial institutions in the country with a higher profile. Projects involving power engineering, metallurgical and mining engineering, general petrochemical engineering, industrial engineering, transportation engineering, marine engineering, communications engineering, environmental engineering, agricultural engineering, textile and light industry, building materials engineering, logistics, , culture, education, health, sports, and many other fields.
CMCEC has maintained long-term and stable relationship between the trading partners with hundreds of foreign companies from more than 30 countries and regions by good public social relations and customer relations and good business reputation, continuing a good momentum of development of engineering general contracting in Asia, Africa offshore projects and international business in Europe and the United States.
Facing the wave of global economic integration, CMCEC develops full use of resources, constantly strengthens its own plan consulting, engineering, investment and financing analysis and other professional services capabilities to provide project management services by full process for customers. A unique advantages is made in the project planning, implementation, management and operation, which transforms CMCEC to international project general contractor, professional project management and comprehensive service providers of specialized goods in the supply chain.
Send your message to this member