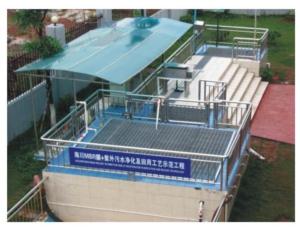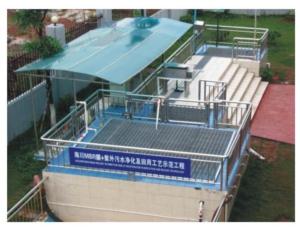 Environment Science and technology
CCCME Member
Product Details

Company Profile
-Shenzhen's Environmental Technology Limited has been committed to the development of environmental protection industry, including water treatment technology research, engineering design, project contracting, equipment supply and technical services. As the ultraviolet disinfection technology development and promotion, through years of continuous innovation, forming the leading product technology, engineering experience, perfect after sale service professional team. At the same time, the environmental technology Limited is the" city water UV disinfection equipment" GB/T19837-2005the formulation of national standards, the ultraviolet disinfection technology standardization committee secretariat standing units, the National Environmental Protection Product Standardization Technical Committee on water treatment equipment technology committee members units, but also the international ultraviolet Association ( IUVA ) member units.
Currently in the country has nearly400 large and medium-sized sewage treatment plant using the Division I to provide technology and products, the share of domestic sewage disinfection market share of more than 60%. Which Shanghai Bailonggang sewage treatment plant project (2600000 tons / day ), become at present used ultraviolet disinfection system the largest sewage treatment project. Company's development goal is to become a global ultraviolet disinfection industry leader, for the country's environmental protection industry and revitalize the contribution strength.
The company at home and abroad and in Hong Kong and Macao was established more than 60 branches and subsidiaries, to provide sound technical support and after sale service; and has passed the ISO9001 international quality management system certification and ISO14000 environmental management system certification. Products are through the NSF, NWRI, USEPA, CE certification authority, in the domestic market enjoy a good reputation.
Send Inquiry to This Supplier