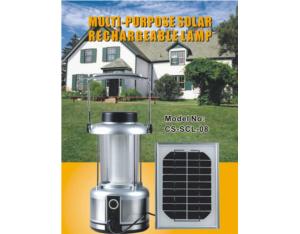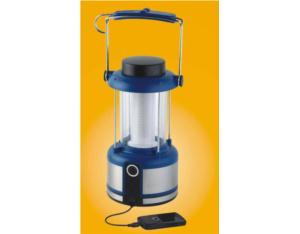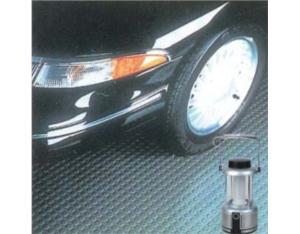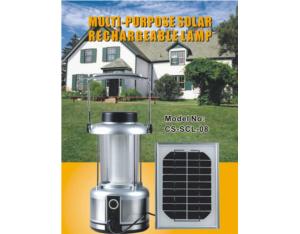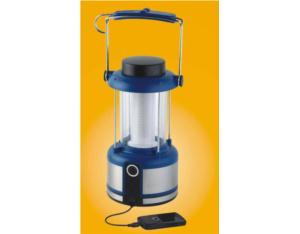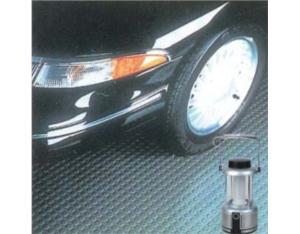 Solar Camping Lantern
Product Details

Company Profile
CS-SCL-08 is a portable multi-functional solar camping LED lantern. It is easy to carry, with beautiful appearance, energy saving and widely used.
Features
1. The main circuit uses microprocessors as main control system, achieved the intelligent charging and discharging management.
2. Multifunction: Lighting and cell phone charging (USB5V output)
3. Battery low voltage output controls, protects storage battery, and maximize battery life span.
4. Battery overcharges control, protect storage battery, and maximize battery life span.
5. With the function of recognizing charging and lighting automatically, turns off lighting automatically when charging, to ensure charging at maximum power and improve charging efficiency.
6. USB charging interface function: Maximum output current 500mA. It is suitable for various mobile phones and other digital products.
7. Over current out protection for cell phone or Mp3 charging, shut down output automatically when exceeding rated current.
8. Battery over discharging is under control, to avoid the light flashing with low battery.
9. With Low Battery Alert for real-time monitoring battery voltage status. When low-voltage indicating light flashes quickly, the battery needs to be recharged in time for low voltage.
10. In charge and fully charged status indicating function, to monitor the battery status at any time.
11. Ultra-low power standby function effectively reduces standby power consumption, extending product life span and ensuring its stability of quality.