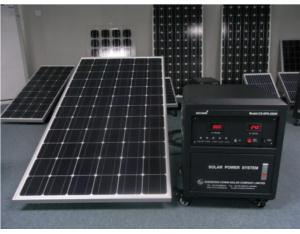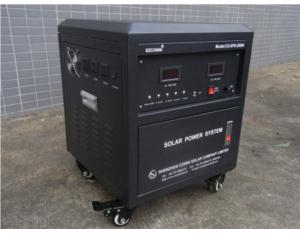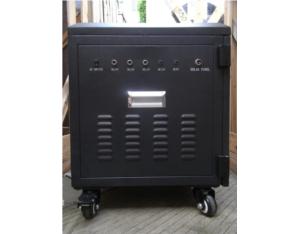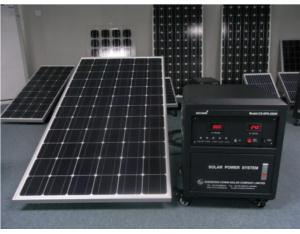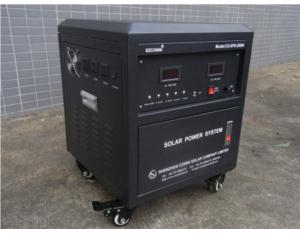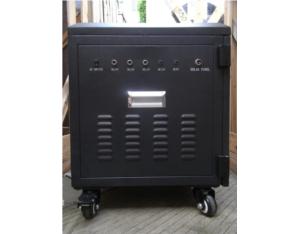 200W Solar Power System
Product Details

Company Profile
CS-SPS-200W is an off-grid AC-DC power supplying system, designed especially for the users at remote area, working at field, travel camping, at other power shortage area and using in emergency.
It is especially developed and designed, integrating Charge controller, Inverter and Battery in Power control cabinet. Its material and profile are specially selected and designed.
The system uses microprocessors and Specialized Control Algorithms to reach intelligent control.
Multiple AC and DC output interface to achieve multiple purposes: 1*24V DC, 1*20V DC, 1* 12V DC, 1*9V DC, 2*5V USB, 3* 220V AC
Scientific power charging and discharging protection. When over discharged, it will put maintenance of compensation. When normally used, adopting both direct recharging and float charging method to extend battery life. Furthermore, high accuracy of temperature compensation enables more accuracy of charging control.
LED can display battery voltage and AC output voltage, allowing users to get real-time system status.
Over charged, over discharged, overloaded protection with unique electronic short circuit protection and anti-reverse protection. All the protection would damage no part; even battery polarity reversed only burn the fuse and just changes it. TVS lightning protection can enable system operating more reliable and durable.
Solar Panel1、Solar Panel2(expansion port)