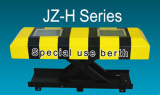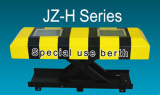 Manufacture
Chinese Supplier

Free Member
Product Details
Company Profile
Dimension:
Uprising dimension: Height?Y300mm, width: 240mm, length: 650mm
Declining dimension: Height?Y83mm, width: 240mm, length: 650mm

Functions:
1. Automatic reset: It automatically repositions when meeting obstales during uprise, effectively avoiding damage to lock and the car chassis caused by faulty operation.
2. Double burglar alarm: The burglar alarm system inside the lock itself guards against burglar when the vehical gets into the parking lot and the lock rises.
3. Emergency manual: Manual operationg is available when the lock happens to fail or have no electricity.
4. Charge: Continuous solar-charging gets rid of the trouble of charging once every 1-3 months.
5. Dark indicator: In dark both ends of the berth shine red to remind the passerbys to avoid, thus preventing accidents.
6. Wide voltage electricity supply: 110-220 volts direct eletriicity supply.
7. Charge reminder: When the accumulator discharges to some extent, the internal reminder warns the subscriber to recharge the battery cell.
8. Waterproofing: The control system and external connection are seal waterproof.
Send your message to this member
From*

toMiss Bian
Message*
Specialized Industries
car position lock,parking lock

Parking

`

Parking

Long Distance Reader

parking barrier