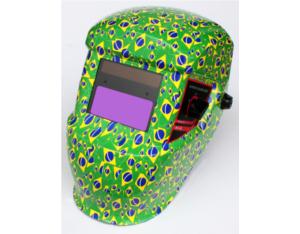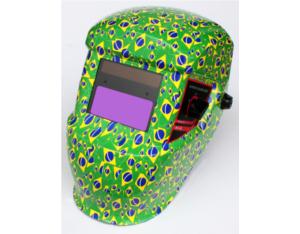 Arc welding mask of auto-darkening
Product Details

Company Profile
1.Arc welding mask of auto-darkening. 2.Electro-optical technology of Germany 3.CE,ANSI Z87.1 certifications .
Arc welding mask of auto-darkening
1. Model of Arc welding mask:EH-226/EF9242.
2. Fire resistanc: yes.
3. Material & Weight: PP, 0.48kgs.
4. Viewing area: 92*42mm , High Definition.
5. ADF Frame Size:110*90mm.
6. UV/IR protection: up to shade DIN 16 at all time.
7. Light state: shade DIN 4.
8. Variable shade: From DIN 9to DIN 13.
9. Power supply: solar cells, two lithium batteries be changed.
10. Switching time Of Arc welding mask:
a) Light to dark: 1/25,000s.
b) Dark to light: 0.6~0.8s.
11. Sensitivity:low or high .
12. Power on/off : Automatic
13. Darkness adjustment: External
14. EH-226 Arc welding mask Adapt to ADF: EF9040.
15. Application:Mig/Tig/argon arc/arc welding/Gas welding.