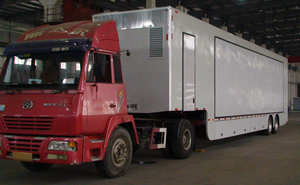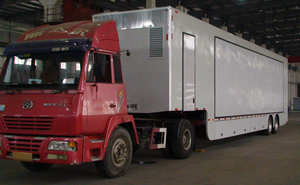 LLC(Ltd Liability Corp)
Chinese Supplier

Free Member
Product Details
Company Profile
We're a professional manufacturer on specialty vehicles. We focus on innovation. We're very proud that own innovative design of a special multi-functional vehicle, by using the basic electrical expendable and retractile vehicle shell, we can construct mobile medical / stage / TV broadcast / command / bookstore / computer center / catering / advertising vehicles, etc., which can easily serve people, especially for those in the remote area.
We do both OEM & ODM projects.
Our products are different from others, lying on our innovative expendable and retractile technologies:
* Using of the folding technology makes the extendable areas of the two slide-out compartments the same as the area of the center trunk body, thus making the vehicle has much larger space around 76-116 sq.m. when in stretching out.
* When in stretching out condition, the flat surfaces of left and right slide-out compartments and center interior division surface will be in the same level.
* The roof of trailer can be designed to automatically ascend and descend (specially for the stage vehicle)
Send your message to this member