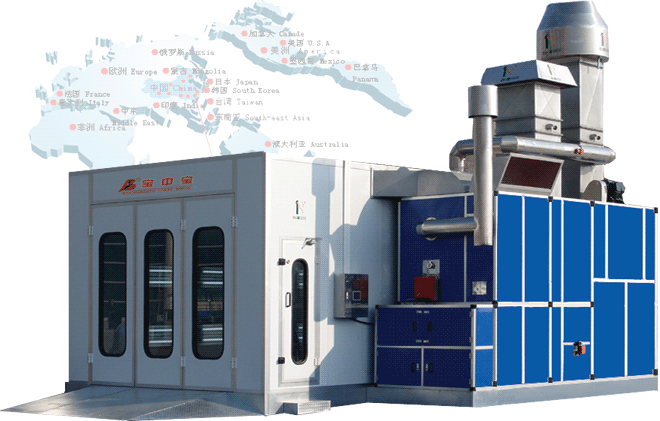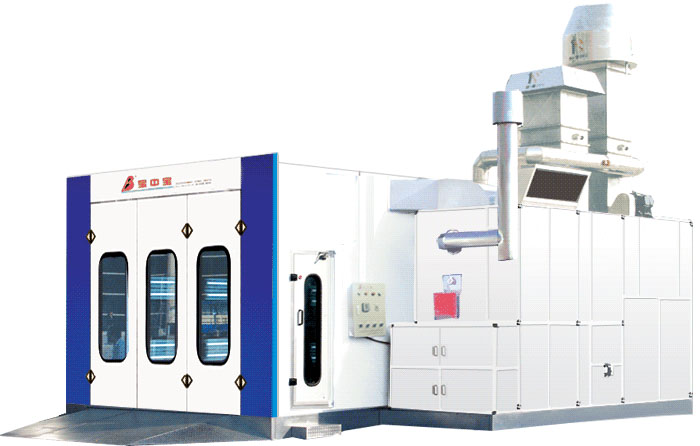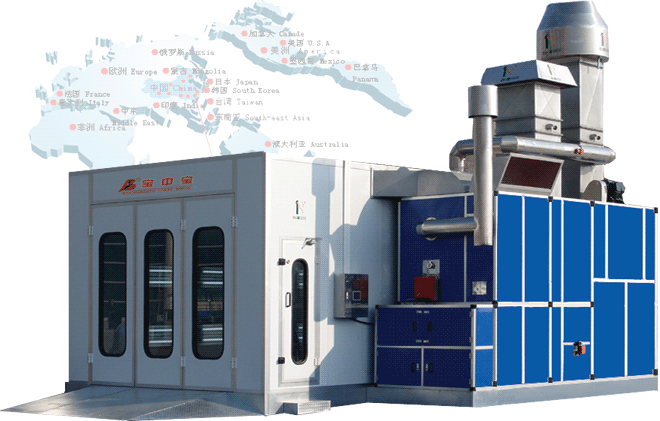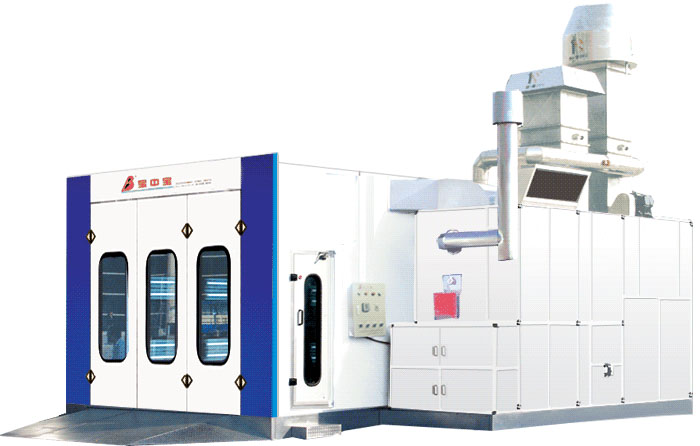 BZB-8700 Spray Booth
FOB Price: Get Latest Price
Supply Ability:

3000 per Year

Payment Terms:

,L/C,T/T,
Individual(Sole proprietorship)
Chinese Supplier

Free Member
Product Details
Company Profile
Outside Size: (mm) 7040x5990x3450
Front Door: (mm) 3000(w)x2600(h)
Inside Size: (mm) 6900x4000x2650
Total Power: (kw) 25

Cabin System
1. Wallboard
EPS (epispastics polystyrene) Colorful Steel Skin Heat Insulated Panel, Wall Boards: 70mm Thick, Ceiling Panel: 50mm Thick. Life Span: 20 years.
2. Basement
Full Grid, Adjustable Height, Galvanized Steel Sheet Construction, Three Embossed Steel Ramps.
3. Enclosure
Sturdy body structure, especially the side door with a pressure lock which will automatically open when the pressure inside is over the limit.

Air Circulation System
Inlet Turbine Fan Model: YDW4.5L
Outlet Turbine Fan
Model: 4-82-6.3E
Capacity: 14000m3/h 30000m3/h
Power: 4kw 15kw
Pressure: 800Pa 1236Pa
Quantity: 2sets 1set

The circulation system covers a set of automatic valve and two sets of manual valve. Manual adjustment valves are placed in inhaling and exhaust flue to control airflow volume and adjust pressure. A stainless steel trapezoid hood and a stainless cone hood are placed on the top of blow flue and exhaust flue separately.

40 PCS Ceiling Nozzles with 2 Centrifugal (power 1.5kw/set) fans drying water paint.

Air Purification system
Dual Filtering Structure, The Primary Filter Can Capture Granules Larger than 15 μ M. Ceiling Filter Capture Granules Bigger than 5μ M. The Whole Purification System Has Capacity of Large Volume of Dust. It's Filtering Rate Reaches 98%.

Heating System
1. Burner Italy Riello Brand, RG5S Diesel Burner, 260000Kcal/h, 20N Damp Motor.
2. Heat Energy Converters Stainless Steel, Argon Arc Welding, Heat Exchange Rate 85%.
Max Temp: 80c
Heating Time: 4-6min (20-60. C)
Fuel Consumption: 6-8kg/vehicle lighting System
Ceiling Light: 32 PCS 36W
Philips Lamp; Bottom Light: 32 PCS 20W
Philips Lamp: 800 Lux

Electric Controlling System PLC Controlling, Soft Touching Button, Spray & Baking Switch, Light Switch, Emergency Stop, Breakdown Alarm.

Environmental Conversation System

No-pump water curtain paint for mist filtering device hat can reduce more than 98% of the fog without the trouble of replacing drying-method filter by fully mixing fog, water and air, and ensures a qualified exhaust according to the relevant state standards.
Send your message to this member
From*

toEmily Cao
Message*