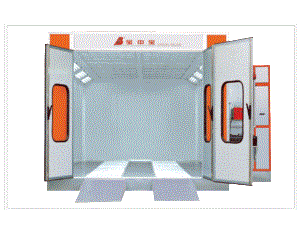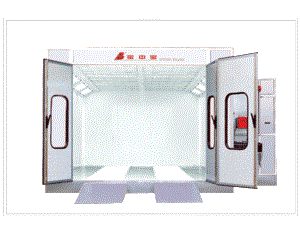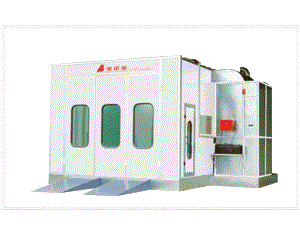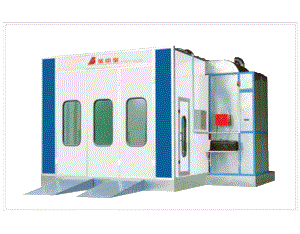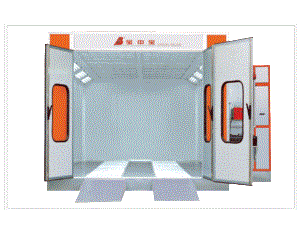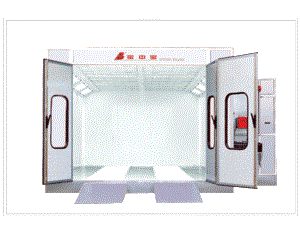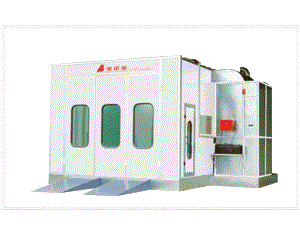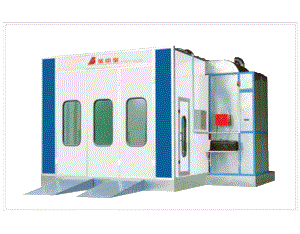 BZB-8200 Spray Booth
Product Details

Company Profile
BZB-8200
External size(mm) 7000× 5560× 3430
Internal size(mm) 6900× 4000× 2800
Front door 3000(W)× 2700(H)
Total power 10kw

Cabin System
1. Wallboard EPS (epispastics polystyrene) Colorful Steel Skin Boards, 50mm Thick, Compound Construction, Anti-flame and Heat-Insulation, Handiwork Door, Galvanized Steel Roof Panel
2. Basement: Two Grid& Three Embossed Plate, Galvanized Steel Sheet Construction, Two Ramps made of embossed plate, each 600mm wide
Air Circulation System Inlet Fan Capacity: 12000m3/h
Power: 4kw/set
Quantity: 2sets
Air Volume: 24000m3/h;
Air Speed: 0.35m/h

Air Purification system Dual Filtering Structure, The Primary Filter Can Capture Granules Larger than 10 μ M. Ceiling Filter Capture Granules Bigger than 5μ M. The floor filter is fiberglass filter. The Whole Purification System Has Capacity of Large Volume of Dust. Its Filtering Rate Reaches 98%. TSP≤ 1.4mg/m³

Heating System
Burner Italy Riello Brand, G20 Diesel Burner, 180000Kcal/h.
Heat Energy Converters Stainless Steel, Argon Arc Welding. The Heat Exchange Rare 85%
Max Temp: 80c
Heating Time: 4-6min(20-60c)
Fuel Consumption: 4-6kg/vehicle, 10N Damp Motor
Lighting System Ceiling Light: 24 PCS 36W Philips Lamp; 800Lux
Electronic Controlling System Micro Computer Programme Controlling, Spray & Baking Switch, Light Switch, Emergency Stop, Breakdown Alarm.
Send Inquiry to This Supplier
Title

From*

toEmily Cao
Message*