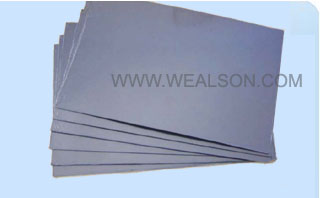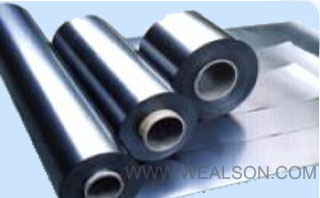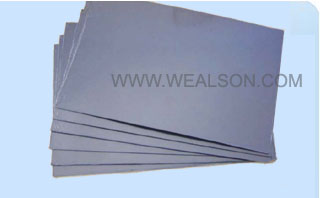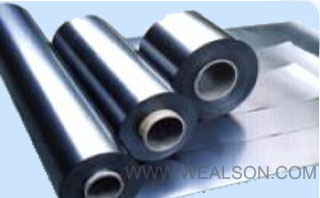 Corporation/Limited Liability Company
Chinese Supplier

Free Member
Product Details
Company Profile
Flexible graphite sheet manufactured by Wealson is a binderless material. It can be used in high temperature environments and is resistant to most chemicals. It is very anisotropic with respect to characteristics such as gas permeability, electrical resistivity, and coefficient of thermal expansion and thermal conductivity.
Flexible graphite sheet can be used from cryogenic temperatures to very high temperature: up to 450°C in oxidising atmosphere and up to 2500°C in an inert atmosphere.
Flexible graphite is used to make
Sealing rings for pumps.
Sealing rings for valves.
Sealing rings for chemical equipment.
Rotating rings.
Valve seats.
Flange seals.
Joints for exhaust gas collectors.
Cylinder head gasket.
Pump casing seals.
To improve the electric contacts at high temperatures.
To protect equipment against hot gasses or corrosive liquids.
To protect ingot moulds, crucibles, casting moulds for molten metals.
As thermal screens in furnaces.
As heating elements.
As thermal insulation in furnaces.
As sealing material in high temperature furnaces.
Send your message to this member
From*

toQimat Hadi
Message*
Specialized Industries
PTFE Thread Seal Tape

Metal Serrated Gasket /Serrated Gasket

graphite anode

Expanded Graphite Ring (JSD-2009)

Graphite & Products

Graphite & Products