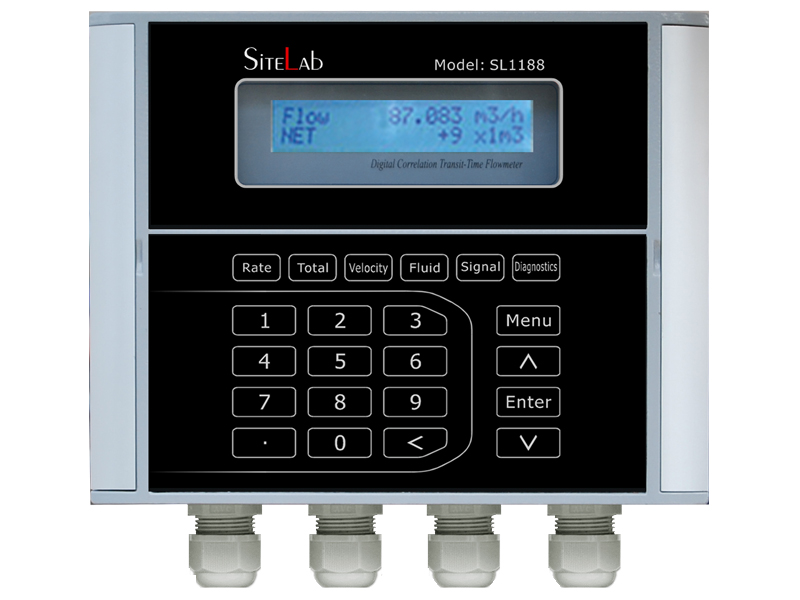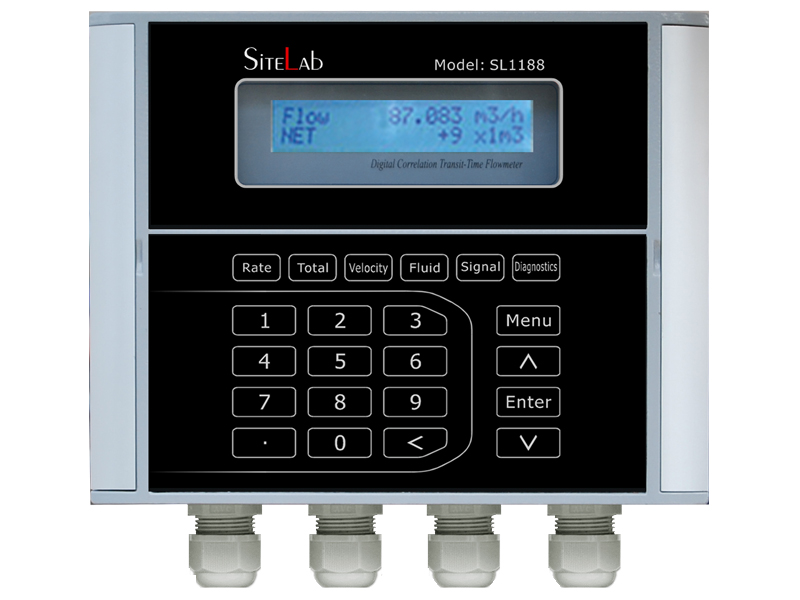 SL1188 Dedicated Ultrasonic Flowmeter
FOB Price: Get Latest Price
Supply Ability:

1000 per Month

Payment Terms:

,Others,
Corporation/Limited Liability Company
Chinese Supplier

Free Member
Product Details
Company Profile
Application
Water distribution networks - water quality monitoring systems
¨ The SL1188E ultrasonic flowmeter can be used to measure flow and provide water quality data acquisition at the same time. Data for flow, pressure, turbidity, residual chlorine and pH can be collected at the same time. The system is simple, reliable and convenient to use.
¨ Use GPRS wireless communications for wide coverage and reliable communications. There is no need to install outdoor antennas which greatly shortens project installation and startup time and reduces total project cost greatly.
¨ The SiteLab Ultrasonic flowmeter can be installed outside of the pipe with clamp on transducers or hot-tapped into the pipe using wetted insertion transducers under pressure without flow interruption, making it very convenient to do network changes.
¨ Work stations can use SC1000 data acquisition software to extend the data acquisition function. Powerful open data bases can be used to provide other software data, such as: ODBC, DDE, OPC, Active X, etc.
¨ Powerful reporting functions can be generated on demand to generate daily reports, weekly reports, monthly reports, etc.
Specifications
Flow range: 0 ~ 40ft/s
Accuracy: 0.5% of reading
Repeatability: 0.15%
Communications: RS232 / RS485
Power Supply: 90~245VAC 10~36VDC
Weight: 4.8lbs
Outputs:4~20mA, maximum 750 ohms
OCT pulse, 0~10 KHz
Relay output,
Send your message to this member
From*

toRene Courville
Message*
Specialized Industries
Twin Meter Valve

Freon Pressure Gauge (MT-F-002)

Horizontal Woltman Type Water Meter (LXL-80C-200C LXL-80E-200E)

Auto Pressure Gauge (MT-A-001)

AWWA Standard Water Meter

Ultrasonic Level Meter (Ultrasonic Level Sensor, Ultrasonic Level Transmitter)