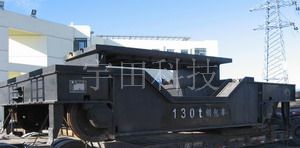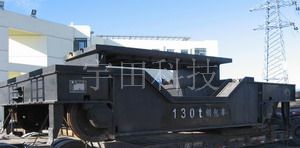 Corporation/Limited Liability Company
Chinese Supplier

Free Member
Product Details
Company Profile
Metallurgical vehicles and ladles
YuTian Company supplies many different specifications of metallurgical vehicles and ladles. The main products include: iron transferring ladle car, motor-driven tilting slag ladle cars, sling tilting slag ladle cars, hot metal pretreatment tilting car, hot metal weighing car, waste steel bin weighing cars, converter bottom hot metal transfer cars, converter bottom cars, converter repair cars, converter bottom slag ladle cars, slag disc cars, waste steel basket transfer bogies, steel transport cars, steel ladle rotating cars, steel ladle cars, casting cars, steel ingot insulated cars, steel coil transport cars, roll transport cars, industry and mining motor-driven flat cars and iron ladles, steel ladles, slag ladles etc. Most products have been formed systems. Besides, our company can design and manufacture all kinds of vehicles and ladles according to technical requirements and parameters provided by client.
Features:
1、It can meet transport require of iron making, steel making and steel rolling under different conditions.
2、It adopt CAD design. The intensity, rigidity and structure of key parts adopt computer finite element analysis and optimization design, make the design credibility more.
3、Adopt key technological equipments of numerical control lay off, hidden arc welding and carbon dioxide welding etc. It make sure the welding, manufacture quality require of vehicles and ladles.
4、Iron tilting cars have characters of tilting stably, location exactly, meet the requirements of desulfurize technics.
Ivy Xu

Qinhuangdao Yutian Science and Technology Co., Ltd.

Tel: 0086-335-8015998
Send your message to this member