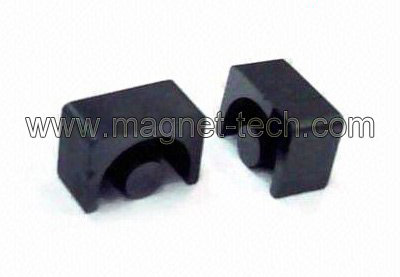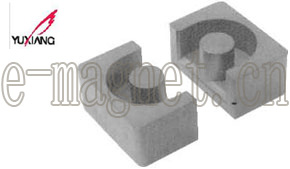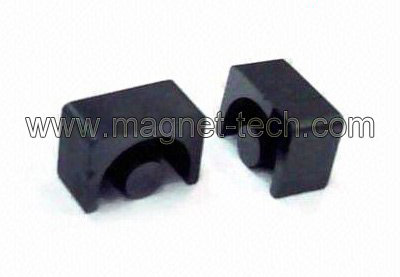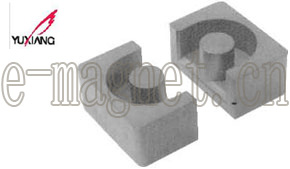 NiZn and MnZn EP Ferrite Core
FOB Price:

1 0.01-2.00

Supply Ability:

50000 per Day

Payment Terms:

,L/C,T/T,
Corporation/Limited Liability Company
Chinese Supplier

Free Member
Product Details
Company Profile
NiZn and MnZn EP Ferrite Core/EP core/mnzn ferrite core
We supply high permeability EP ferrite core made by MnZn ferrite or NiZn ferrite material.
Features:
1. EP Cores are round center-post cubical shapes, which enclose the coil completely. This particular shape minimizes the effect of air gaps formed at mating surfaces in the magnetic path and provides a larger volume ratio to total space used. Shielding is excellent.
2. Special advantages of ferite EP core assemblies: wide core selection like; high packaging density on PCBs; choice of linear or flat temperature characteristics; consistency and uniformity.
Technical Parameters
Type

Core parameter

Weight (g/pr.)

AL(Nh/N2)(+/-30%)

C1

(mm-1)

Ae

(mm2)

Ie

(mm)

Ve

(mm3)

F7

Pc (W)

EP7

1.52

10.3

15.7

163

1.4

3640

4200

EP7A

1.52

10.3

15.7

162

1.4

3600

5200

EP10

1.7

11.3

19.2

218

2.8

3360

3860

EP10A

1.7

11.3

19.2

217

2.8

3300

4700

EP13

1.24

19.6

24.2

476

5.2

4200

5600

EP13A

1.24

19.5

24.2

472

5.1

4900

7000

EP17

0.84

33.9

28.5

966

12

/

8000

EP17A

0.84

33.9

28.5

966

12

8850

12650

Send your message to this member

From*

toYingjun Liu
Message*

Specialized Industries

Sintered NdFeB Magnet

NdFeB Magnet Block

Permanent Magnet Ring / Rod (ZH-020)

Isotropic radial rotor magnets

NdFeB Magnet 2-1x0.175inch Big Ring

NdFeB Magnet Ball