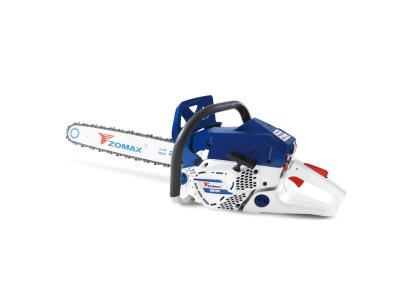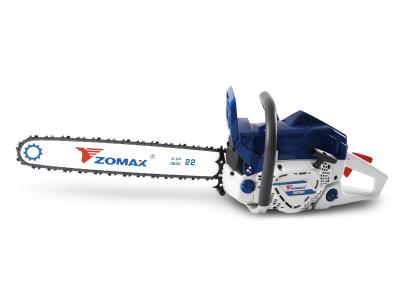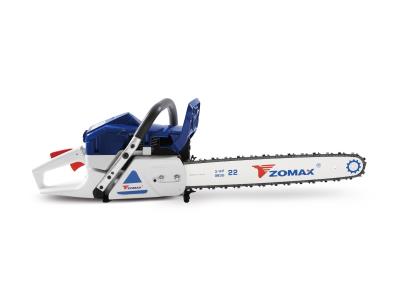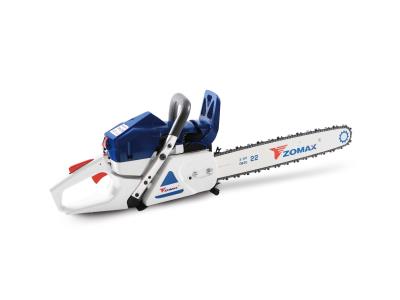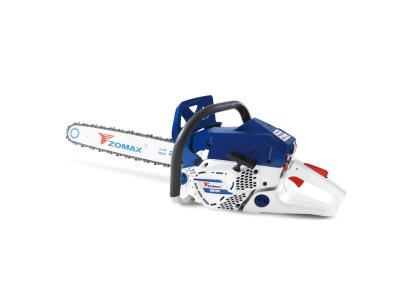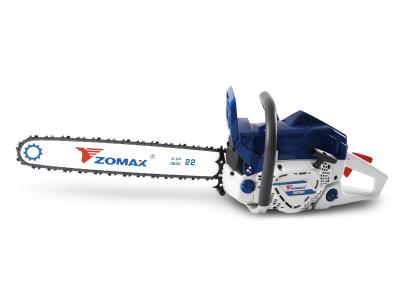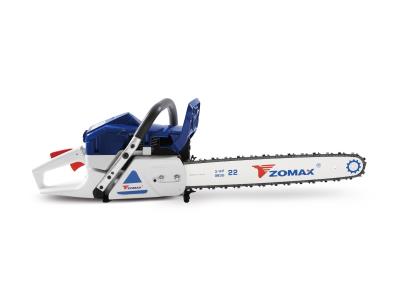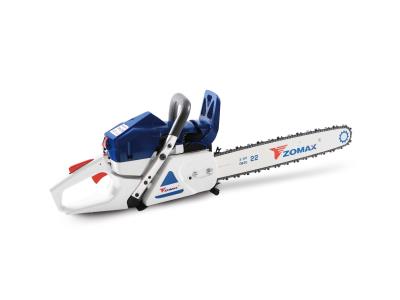 ZMC7501 ZOMAX HEAVY DUTY CHAINSAW 73.5CC
Manufacturer
CCCME Member
Recommended by CCCME
Product Details

Company Profile
Ideal for working with medium to large strength wood. Advanced air filteration system brings the benefits to reduced maintenance and reliable performance.
ZMC7501 ZOMAX HEAVY DUTY CHAINSAW 73.5CC

Main purposes: preferred gasoline tools for the pruning and cleaving the blocks and garden nursing
Engine: two-stroke, air-cooled
Displacement: 75.3cc
Maximum power: 3.2kW/4.3hp
Maximum speed with no-load: 12500rpm
Idle speed: 3,000 ± 400rpm
Bar length: standard configuration is 24"
Optional length: 20 to 28 inches
Saw chain specifications: 0.325P 0.050/0.058 or 3/8P 0.050/0.058
Fuel tank capacity: 520mL
Oil tank capacity: 260mL