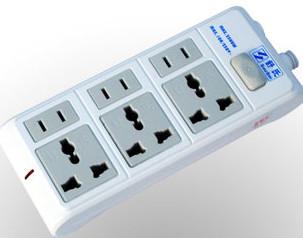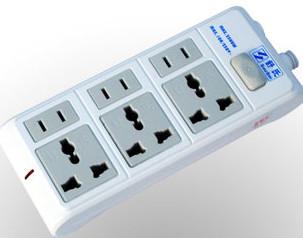 Chinese Supplier

CCCME Member
Product Details
Company Profile
1.Safe fire-resistant
The whole plastic shell for SHUSHI power strip use the high-strength fire-retardant engineering material ABS+PC,which has high flame retardancy,it will go out by itself
within 30 seconds when it left the fire.With excellent pressure resistance,heat resista
-nce,wet resistance.
2.Spot welding
The internal of SHUSHI power strip connect with fixed copper sheet spot welding,with good power capacity,and difficult to be electrical fever,better stability of solder joints,it
will not be weld loss.
3.copper sheet connections
SHUSHI power strip use copper sheet connection design,the electrical gap is not ch
-anged due to human factors,safety and reliability.
4.High quality silver contact switch
SHUSHI power strip use the 16A automatic lock switch,silver alloy contacts,good ar
-c resistance performance,service life up to 50 thousand times.
5.Bright and longevity neon light
SHUSHI power strip use the neon indicator light design,soft light,easy to see,and lon
-g service life.
6.Comfortable and reliable insert set
SHUSHI power strip use the interpolation sets of meshing technology, good contact
with many countries different type of plugs, plug more stable and smooth, effectively
prevent the arc generated.
7.National standard
The power line of SHUSHI power strip according to national standard with 0.2mmx24 shares, 3X0.75mm2 standard line, in 2500 W range of safe use.
8. 5 years quality warranty
SHUSHI power strip enjoy more security guarantee and 5-year warranty.
Send your message to this member