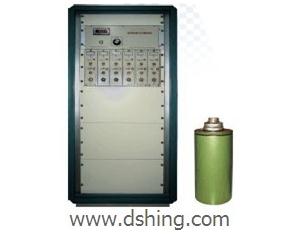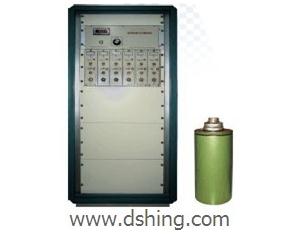 DSHM-DT06 Multi-Channel Fluxgate Magnetometer
Product Details

Company Profile
Main Function: Wide geomagnetism compensation range Multi-channels to measure simultaneously Wide range , High resolution , High stability Long probe cable Probe can be worked under water Equip common data acquisition device
DSHM-DT06 multi-channel
fluxgate magnetometeris widely applied
to measure the vertical component or tri-component value of magnetic field. It
has 12 channels (can be added to 512 channels array
at most) to measure the magnetism or remanence after degaussing of large scale
device like marine engine and vessel model etc., monitor underwater moving
targets (like submarines) as well. It is a large scale special magnetometer
used in lab, station, dock and seabed etc.
Main Technical Parameters:
Sensor:auto-leveling system with damp (in the range of ±1 °)
turning
difference (revolving 360 °)≤±10nT
Measuring range: ①±100nT
②±1000nT
③±10000nT
④±100000nT
Equipment dimension: 600*1400*550mm (designed as per
channel quantity)
Resolution: 0.1nT

Output full span:±10V

Probe cable: 50m(designed
by your demand, up to 500m at most)

Geomagnetism compensation range: -100000 ~+100000nT

Geomagnetism compensation fineness: 0.001% (the resolution of
any point ranges 0~±100000nTis
no less than 1nT)

Probe work under water depth: 30m

Work environment temperature: 0 ℃~35
℃

Power: ~220V±10%

Benchmark power temperature stability up to: 1ppm/ ℃

Single component probe size:Φ78*115mm

Tri-component probe size:Φ92*213mm