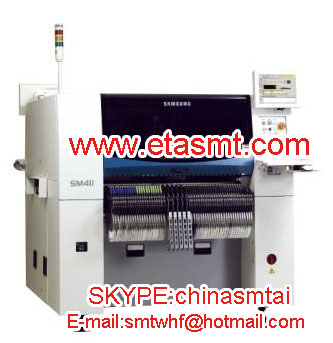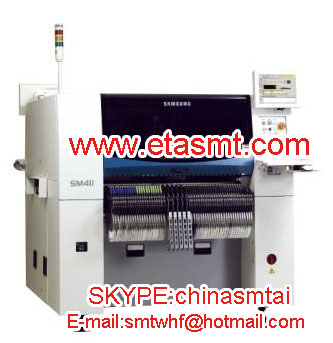 Pick & Place Machine - Samsung SM411 High Speed Placer
Corporation/Limited Liability Company
Chinese Supplier

Free Member
Product Details
Company Profile
Highly reliable SM411 is the 6th generation of Full Vision mounter from Samsung Techwin and 4th Generation Dual Gantry System developed.
Cost of ownership is extremely low due to the simple yet reliable Dual Gantry X/Y/Z structure.
Easy to use software allows users to quckly learn the machine and get the most from it. Standard component library has more than 1800 shapes and the polygonic algorithm automatically detects component outlines on difficult components.
Features:
•Easily Identifieable Feeders
•Adaptive Pick Up
•Front and back operation as standard
•Large PCB Size of 510mm x 460mm
•0201 component recognition as standard
•120 x 8mm Feeder Capacity
•High Accuracy ±30µ@3σ/Chip
•Small Footprint of just 1650mm x 1690mm x 1535mm
•5KVA Max Power
Send your message to this member
From*

toVivi Zhang
Message*
Specialized Industries
Waterproof Pocket Conductivity/OC Tester

Quartz Heater (QH-90G)

Electric Radiator (SF-500A-69)

Insertion Tool

Heater

Oil Filled Heater