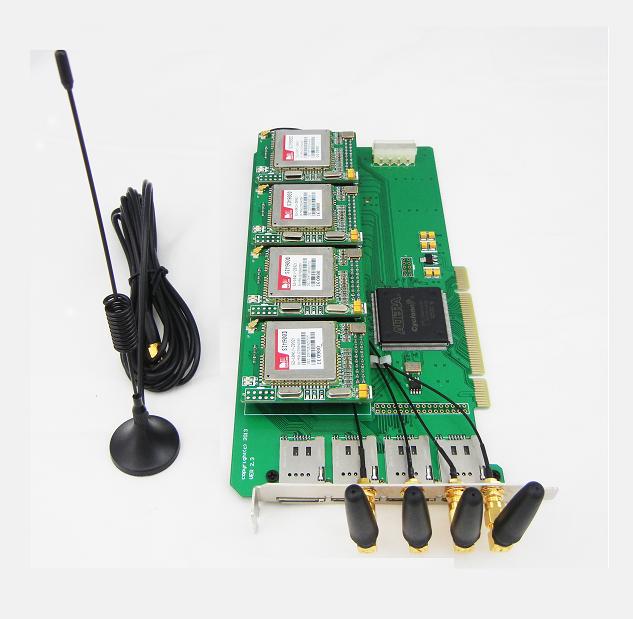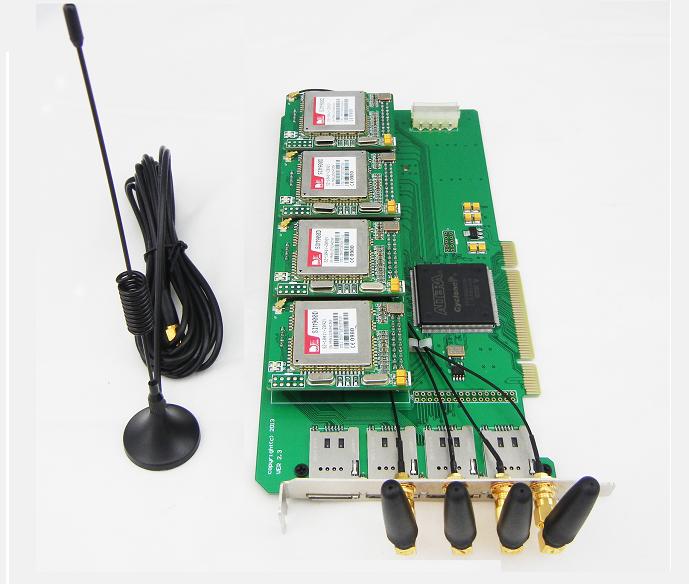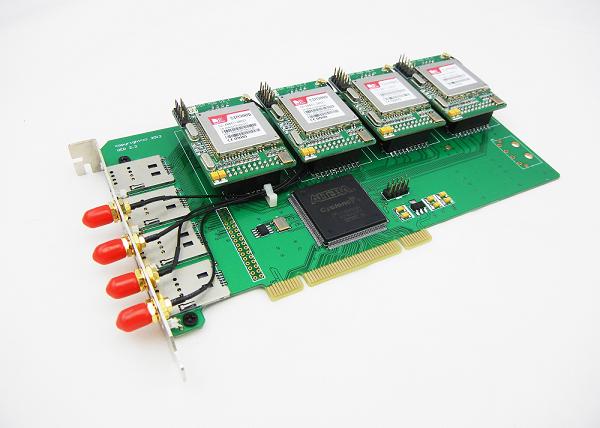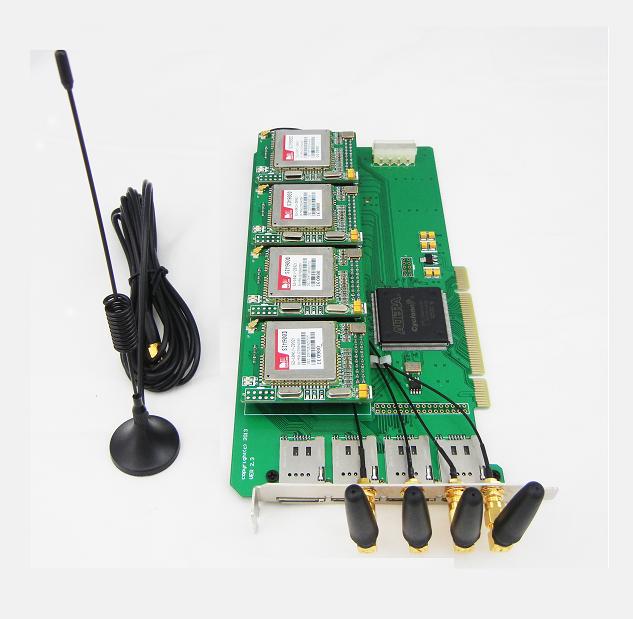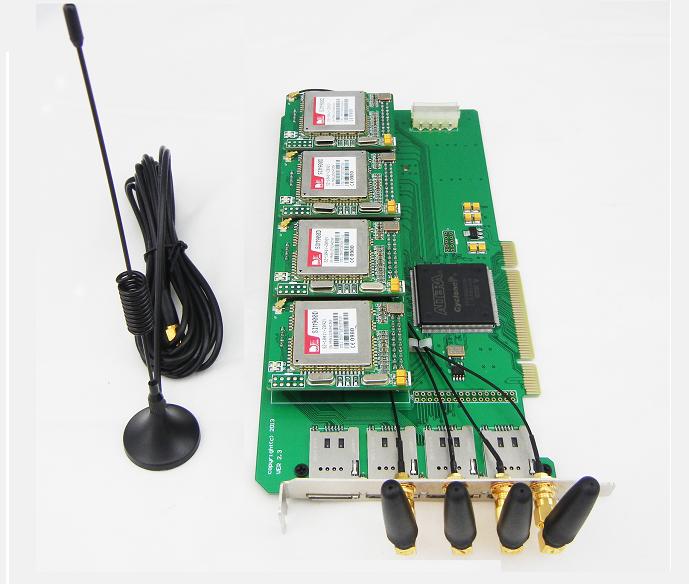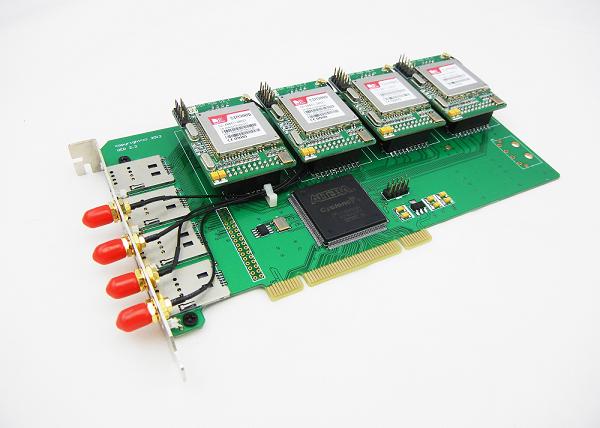 New Version 4 Channels GSM asterisk card,GOIP4, for Trixbox Elastx VOIP PBX
Member Details
Shenzhen,Guangdong,China,Asia
LLC(Ltd Liability Corp)
Chinese Supplier

Free Member
Product Details
Company Profile
SKYPE: sinovoip_04
Product Features
1,Using the same driver as Digium: tdm2400.ko ,any driver patch no need.
2,Shining light shows the GSM card and Sim card working status.
3,Easily change the Sim card without opening the PC.
4,High performance due to the support of interrupt latency(at most 127ms).
5,Specifically designed for the Asterisk platform, available for Freeswitch, Yate and other open source projects.
SinoV-GSM400P-B/SinoV-GSM800P-B cards support up to 4/8 GSM channels and enables users to access the mobile network with their existing asterisk,freeswitch, yate and others.
It's more than a GSM card. FXO/FXS can be inserted into the slot to be the hybrid FXO/FXS/GSM cards. 400G/800G have 4/8 slots respectively. Each slot can be inserted with GSM or Single/Dual FXO/FXS modules
Technical Specifications:
Size
length*high*Wide:20.5*11*1.9.
Weight: 310g(BD400G with 4 GSM ports),460g(BD800G with 8 GSM ports)
Slots
5v and 3.3v PCI 2.2 bus.
OS and opensources IP-PBX supported
Os:unix,linux and Solaris
Open source PBX system:Asterisk,Trixbox,elastix,yate,freeswitch,callweaver and more
Environment
Temperature : 0°C – 50°C ( operation) ,-20°C - 65°C( storage)
Humidity:8% - 90% ( non-condensing )
Leds
Total leds: 4.
One tri-colors led for every interface.
Target Applications:
GSM connectivity for PBX, callcenter,etc.
GSM gateway
GSM callback services
Send your message to this member
From*

toHelen Huang
Message*