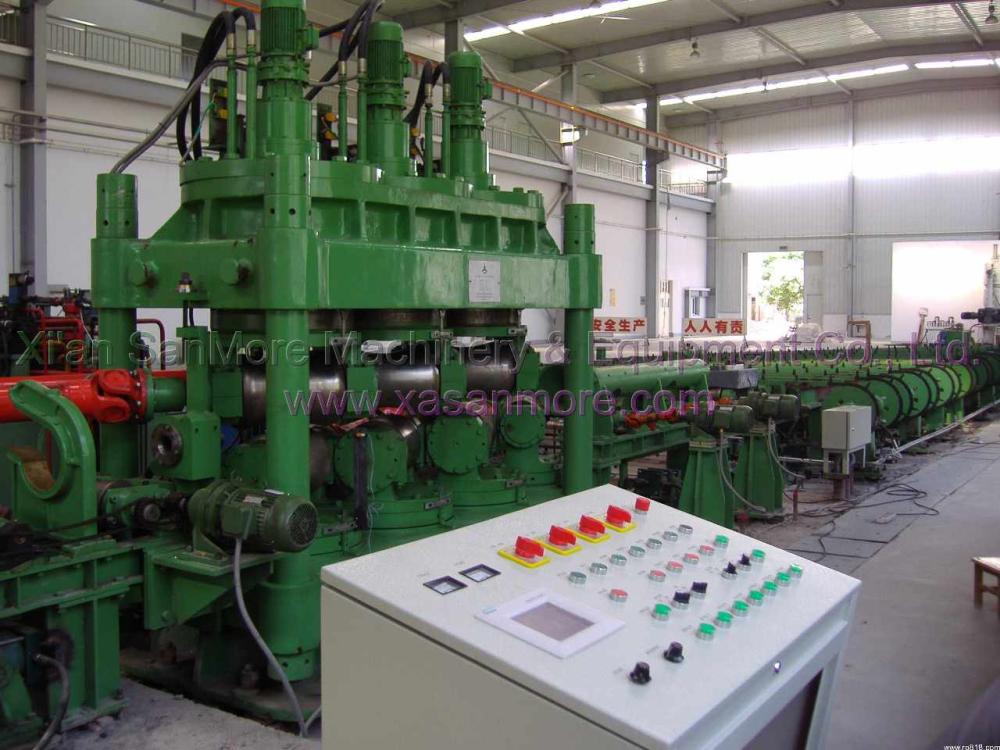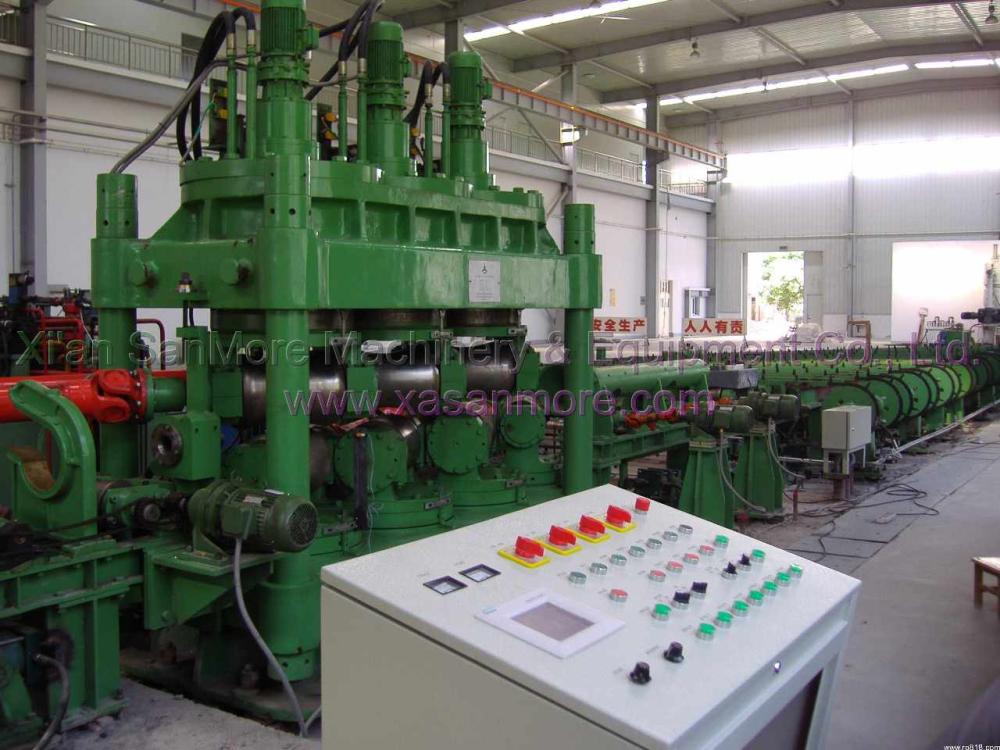 Chinese Supplier

Free Member
Product Details
Company Profile
Main characteristics:
1. Adopt optimized quasi-double curve and deep/shallow concave (evolved from convex and concave roll) shape complex rolling system, absorb the advantages of straightener with two-roll and traditional multiple skew rolls, and overcome both shortcomings, so the straightening precision is higher.
2. Adopt the principle of double rolls pressing with controllable load, turn rigid frame into flexible one, and ensure necessary pressure on bar, thus expand the scope of bar plastic area, which can improve the straightening precision and protect mechanical equipments from damages.
3. Main transmission adopts SIMENS's full-digital DC (or AC) gear, stepless speed, constant torque output under basic speed and constant power output above basic speed. Besides, it adopts self-adaptive (AGC) control system, for two motors, the speed is balanced under no-load status, and the torque is balanced under load status, thus motor performance can be fully reflected.
4. The programme control adopts the PLC system, and uses PROFIBUS-DP field bus for communications, which forms an integrated automatic network together with remote I/O on operating platform and human-computer interface. According to HMI, it is suitable for process requirements. From front-desk feeding, adjustment of the parameters of straightening machine (including automatic regulation of straightening rolls and angles), to back-desk unloading, it can achieve full-course automatic, manual and semi-automatic controls, and it is equipped with sound/light alarming system for fault detectors. All operations are performed on the operating platform.
5. The hydraulic system, equipped with hydraulic station, adopts constant-pressure pump as power source and accumulator's quick supplement of oil. The overload unloading adopts direct-acting overflow valve, which may maintain the pressure and buffer, and also provide assurance to protect mechanical equipments and enhance finished product rate.
6. The feeder system has a variety of options for users, so as to better meet the use requirements.
SMV7 Series Seven-Roll Bar/Tube/Section/Wire/Plate Straightening Machine (Straigthener)
Specifications: SMV7 Series
Bar diameter (mm): 6-20/12-60/20-80/30-100/50-150/80-200/130-250;
Yield strength (N/mm2): not more than 1100/1100/1100/1100/1100/1100/1100;
Original Curvature (mm/m): not more than 20/20/20/20/20/20/20;
Straightening precision (mm/m): not more than 1/1/1/1/1/1/1;
Straightening speed (m/min): 10-60/10-75/10-75/10-75/10-60/10-60/10-45;
Main motor power (KW): 30*2/75*2/90*2/132*2/230*2/480*2/520*2.
Send your message to this member
From*

toFrank Liang
Message*