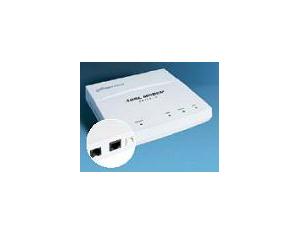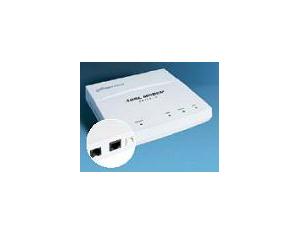 DSL-300 ADSL Modem (ETH+USB)
CCCME Member
Product Details

Company Profile
DSL-300 ADSL Modem (ETH+USB)
ProductSN: DSL-300

Contact:


1.Product overview
1.1 Introduction


DSL-300 is a powerful double-interface (Ethernet/USB) ADSL modem, which can provide access to the Internet on broadband mode. The Ethernet and USB port can be used simulaneously and multiusers can be connected to the modem at the same time, sharing ADSL bandwidth for Internet access. DSL-100E can support ADSL2/2+. The downstream can be up to 24Mbps.
Besides of flexibility on LAN connectivity, the product also provides network security and management features for users. Network allocation translation (NAT), dynamic host connectivity protocol (DHCP), and DNS relay.
1.2 Product Key Feature

DSL-300 is not only a powerful ADSL modem, but a strong local network router with features of DHCP, DNS and NAPT.
Support ANSI T1.413 Issue 2; ITU G.992.1 (G.dmt) Annex A,B,C; ITU G.992.2 (G.lite); ITU G.992.3 ADSL2 ( G.dmt.bis); ITU G.992.4 ADSL (G.lite.bis); ITU G.992.5 ADSL2+; Extended Reach( READSL2), USB1.1
Downstream up to 8M for ADSL, 24Mbps for ADSL2+; Upstream up to 1Mbps
Routing from WAN to LAN
Basic Gateway features such as NAT, DHCP, and DNS. etc, to provide the capability to construct private network.
Firewall
IP filter, IP forwarding, IP QoS
Web-based GUI
Support 8 PVCs
ATM management features
Parent Control
1.3 Hardware Interfaces
• One RJ-45 port for 10/100 Base-T Ethernet LAN connection to PC
• One RJ-11 port for connection to WAN (for ADSL Line)
• One USB port
• One reset button to default setting
• One power jack
Send Inquiry to This Supplier