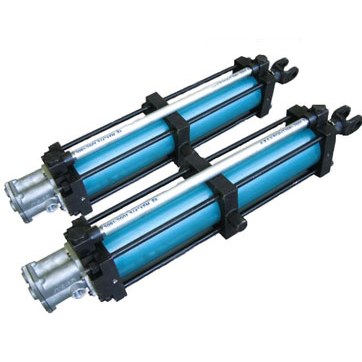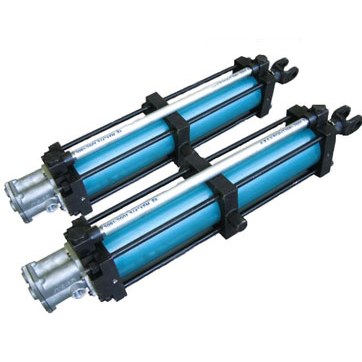 Aluminum industry cylinder- Mechanical anti fallin
0
Chinese Supplier

Free Member
Product Details
Company Profile
A.Cylinder seal parts are made of high temperature resistance, wear resistance of imported rubber material, working environment of 5-200 °C.
B. Piston rod and the piston is mounted with guiding and supporting device of self lubricating function, wear resistance, high temperature resistance.
C.Upper and lower cavity sepreately, instaling muffler throttle device according to users' needs
D.The cylinder is equipped with a buffer chamber, working without impact, adjustable buffer
E.Control valve is used for design and manufacture of aluminum industry of high temperature resistant antimagnetic large diameter seat type pneumatic control valve, large flux, anti pollution, strong environmental adaptability, reliable performance characteristics.
F.Valve control port without ventilation, piston rod retracted into the end, self-locking, control port ventilation self-locking terminate automatically, so as to effectively prevent the}J head during power failure, stop gas into the electrolytic tank, the use of safe and reliable
G.The piston rod after chrome plating,strong corrosion resistance
Send your message to this member
Specialized Industries
Cylinder

Gas Cylinder (ZJ-12.5A)

Double Acting Hydraulic Cylinder

Cylinder

Cylinder

Cylinder