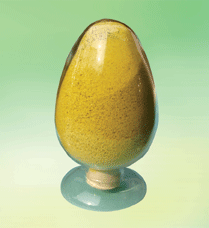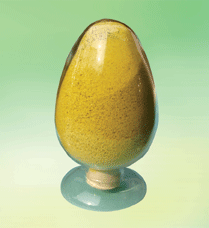 Polymeric Ferric Sulfate (PFS)
Member Details
Chinese Supplier

CCCME Member
Product Details
Company Profile
Product name: Polymeric Ferric Sulfate
Appearance of red-brown viscous liquid
Than the weight> 1.45 (20 oC)
Fe3 +: > 160 g / L
Fe2 +: <1 g / L
pH value: 0.5 ~ 1.0
Viscosity: 1 ~ 13 CP
(OH) n: 0.5 ~ 1.0
Performance: PFS is a new type of inorganic polymer flocculant iron it with common inorganic flocculants such as aluminum chloride, aluminum chloride, ferric chloride Dengjun there are many different characteristics, it has a unique net water features, while adding less significant purifying effect, non-toxic, for a wide range of pH value. When added to the water, and soon hydrolysis polymerization state of positively charged complex ions, the fine particles and other impurities in water colloidal suspensions for the role of condensation and precipitation occurs to particles, so the water can effectively remove COD, BOD, SS color, sulfide and some metal ions.
Use: The product is widely used for water companies and the printing and dyeing, wool, iron and steel, power, mining, timber, paper and other industrial enterprises in the wastewater treatment, that can reach the discharge standard.
The use of methods: In the pool, adding the product to be stirring device, adding while stirring, the general usage in the 20 ~ 50ppm (standarded: Fe3+ ).
5, packaging: 25 kg plastic drum.
Send your message to this member
Specialized Industries
Polyaluminium Chloride

manganous oxide

hydrazine hydrate

Manganese Sulphate Mono

Hypophosphorous Acid

D301weakly alkaline anion exchange resin