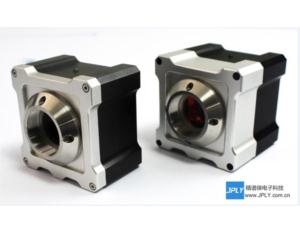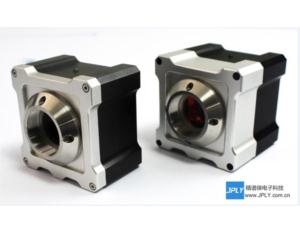 5.0MP color cmos machine vision & Inspection micr
Product Details

Company Profile
G1UD05C
5.0MP color cmos machine vision & Inspection microscope Camera
JPLY USB2.0 CMOS cameras employ high-performance Aptina progressive scan COMS sensor. It is widely used in industrial, biomedical, scientific and forensic applications. There are more than 5 models with resolution from 3 megapixels to 14 megapixels. It is C mount designed and easily connected with industrial lenses, optical detection equipment, biological microscopes, industrial microscopes, coordinate measuring machines, atomic force microscope, surgical microscope, slit lamp microscope.
specifications of product:
Sensor Type
Progressive scan CMOS
Max. frame rate
23fps@640x480
IR cut filter
integrated in C-mount 18mm x 18mm
Voltage supply
USB 2.0 powered
Power consumption
approx. 2W
Working temperature
0°C~60°C
Software
SpectrumSe image analysis software
Operation System
Windows 2000/XP/Vista/wind 8 (32&64 bit)
feartures of product:
Smart dustproof technology
3MP to 14MP effective resolution
Output without interpolation
Color and monochrome optional
High-definition, high-quality color reproduction
Most cost-effective
Customizable
application:
JPLY USB2.0 CMOS camera G1UD series is a smart designing and easy-to-use camera with an excellent price/performance ratio. G1UD series cameras suit for a large variety of industrial and scientifc applications:
Machine vision and inspection
Industrial Inspection and measurment
Microscopy imaging and analysis
Educational demonstration
Lab automation
Medical research
Optical charactor recognize
sample is available if customer pay sample cost and freight ,will pay back one-way shipping fee if customer agrees to buy.