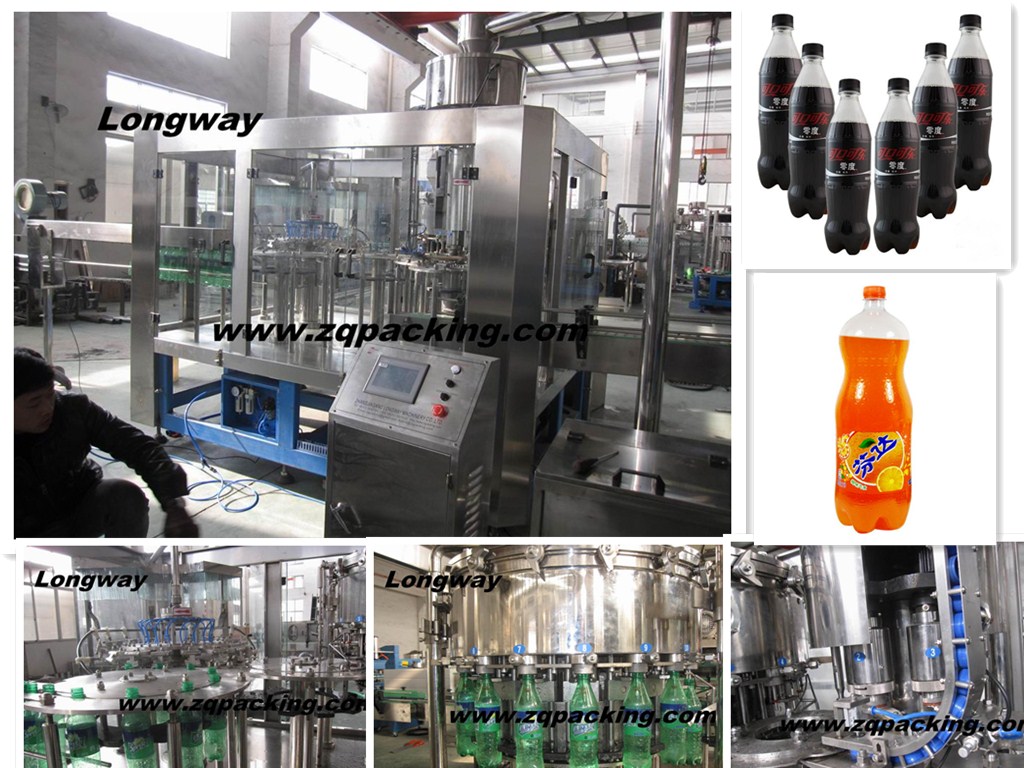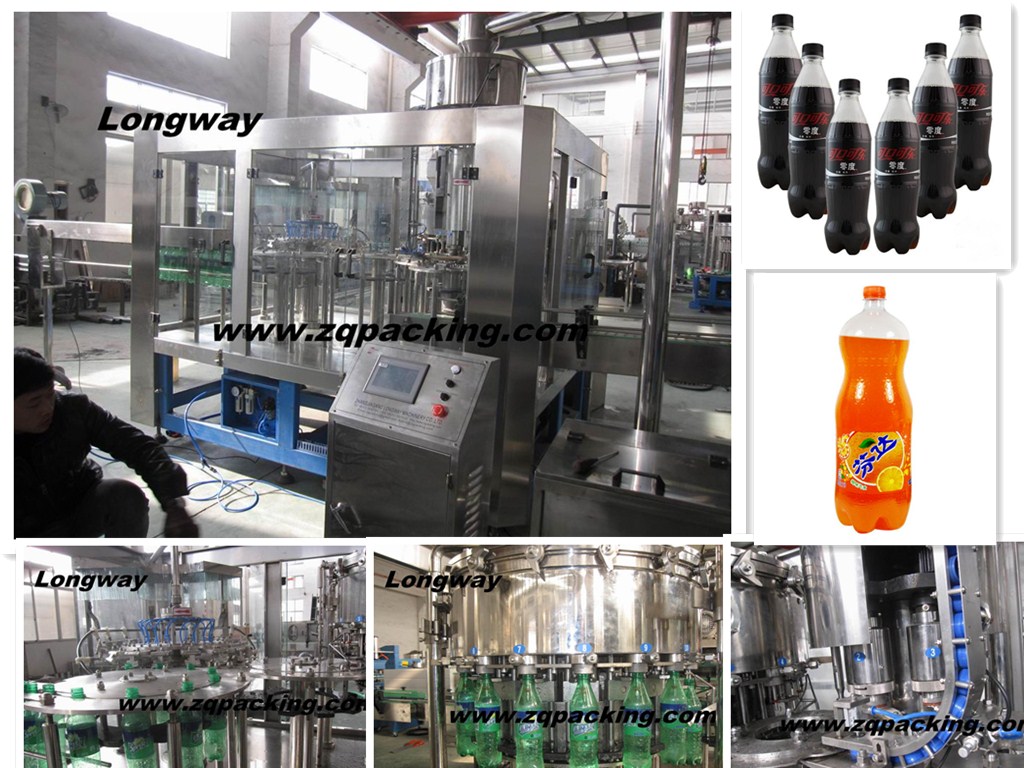 Automatic Soft Drink Filling Plant
Corporation/Limited Liability Company
Chinese Supplier

Free Member
Product Details
Company Profile
Product Description
3-In-1 Automatic Table Carbonated Beverage Filling Machine
Carbonated Beverage Filling Machine ---Features
(1)This Carbonated Beverage Filling Machine is a unique design combining the three machines of bottle washing, filling and capping in one to decrease main power, to save space and to diminish the air pollution among the three machines.
(2)Carbonated Beverage Filling Machine is applicable for carbonated drink filled in plastic bottles and capped with plastic caps, with optional capacity from 3000BPH to 18000BPH.
(3)Carbonated Beverage Filling Machine is easy to change the shape of bottles, which can be done by changing the thumb wheel without adjusting the height of the machine.
(4)Adopting suspensory transmission gear can easily upkeep and be repaired.
(5)The machine case and the parts contacting with the materials are made of stainless steel which ensures the good external look and easy washing.
(6)Carbonated Beverage Filling Machine uses frequency changer to control the main machine motor. And it has an output number indicating function which is easy to control the adjustment of the output.
3-In-1 Automatic Table Carbonated Beverage Filling Machine
Carbonated Beverage Filling Machine ---Parametres
Model:

DCGF18-18-6

DCGF24-24-8

DCGF32-32-10

DCGF40-40-12

Capacity :500ml

5000

8000

12000

16000

Bottle shape:

round or square

PET bottle: (mm)

(Bottle Diameter):φ50-.φ110mm (Height):150-340mm

Cap:

PE screw cap

Filling precision:

≤±5mm

Filling pressure:(Mpa)

0.15-0.35

0.15-0.35

0.15-0.35

0.15-0.35

Rinsing pressure:(Mpa)

0.2-0.25

0.2-0.25

0.2-0.25

0.2-0.25

Filling volume :(L)

3.5

4

6

8

Overall size:(mm)

2450*1800
*2350

2780*2200
*2350

3600*2650
*2350

3800*2950
*2400

Weight: (kg)

3500

4500

5500

6500
Technique parameter:
Send your message to this member
Specialized Industries
16 Spindle High Speed Lace Braiding Machine

20L big bottle Washing Filling Capping automatic

Machinery Stocks

Engine-3

Engine-2

Automatic Bottle Shrink Film Machine