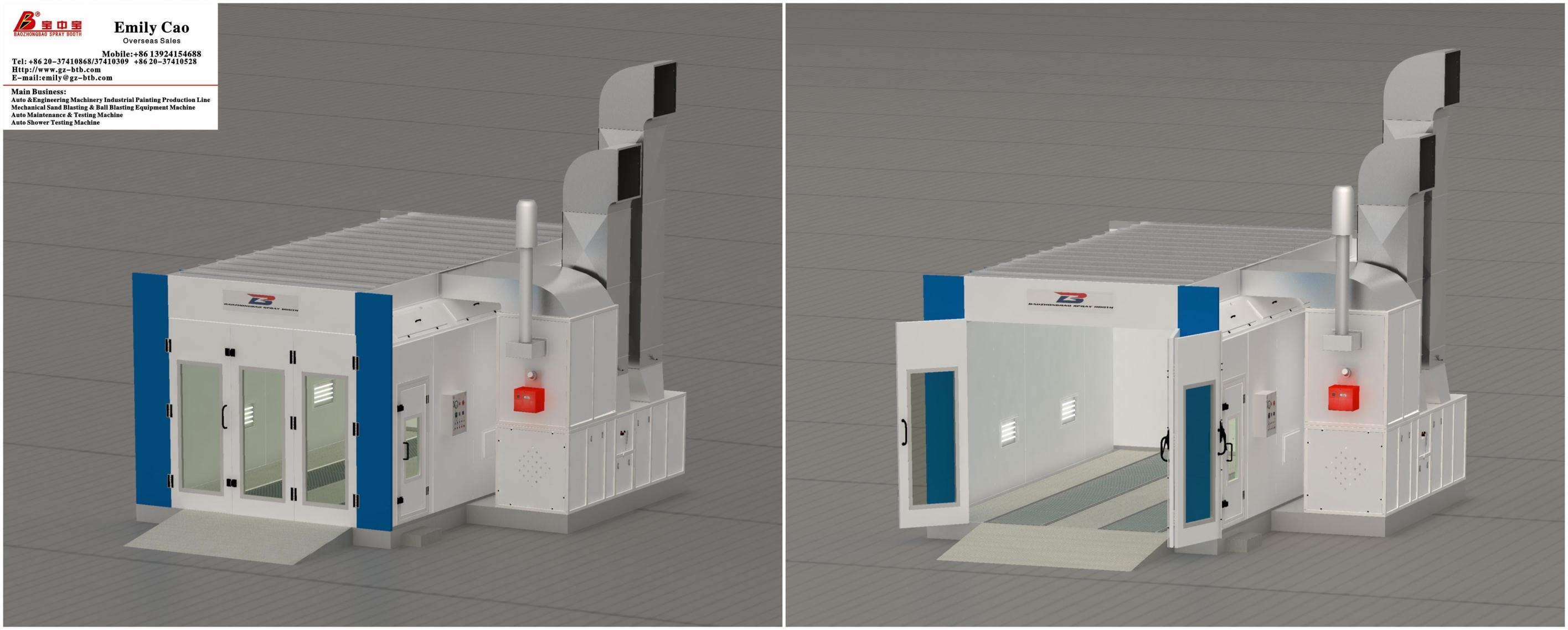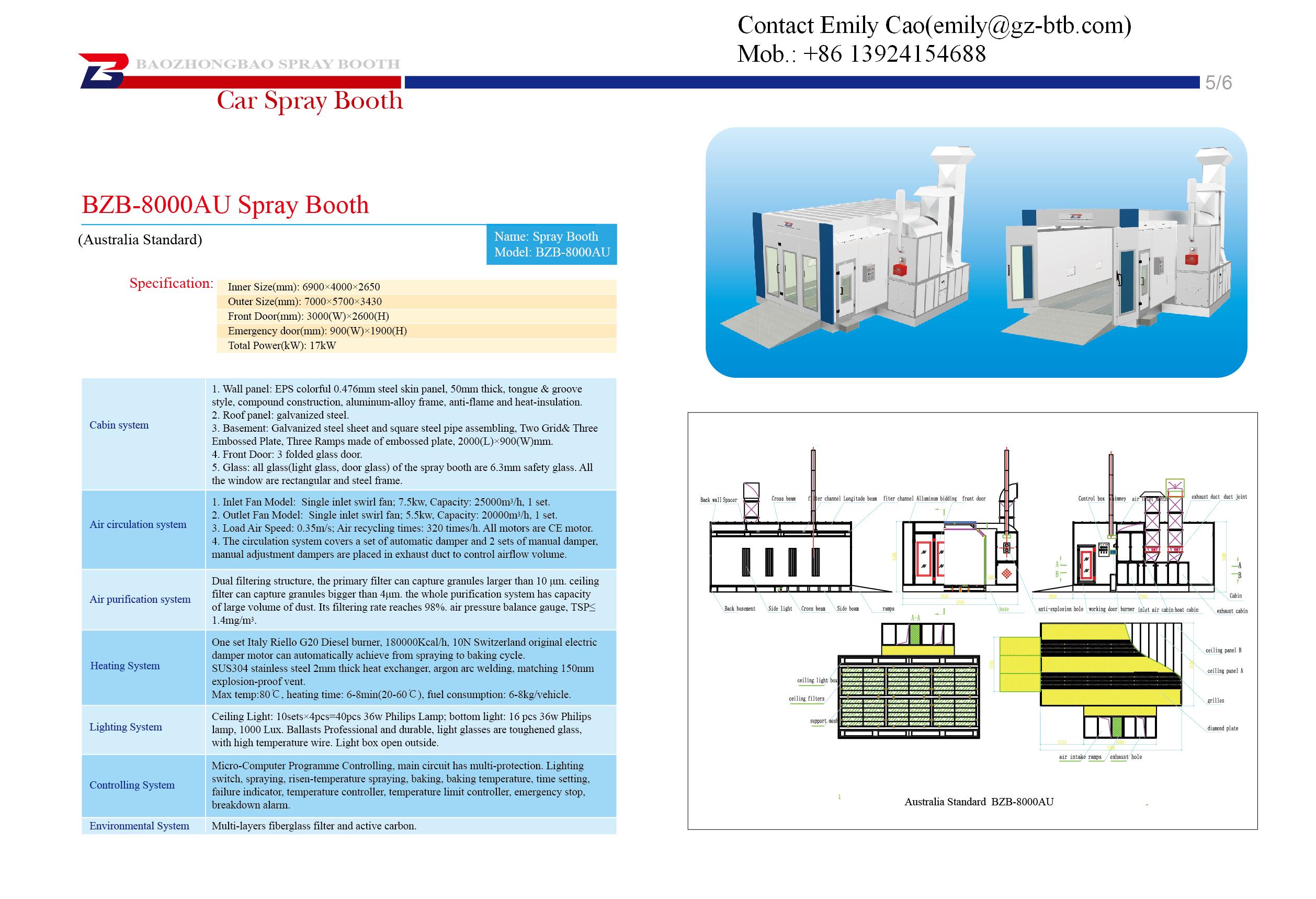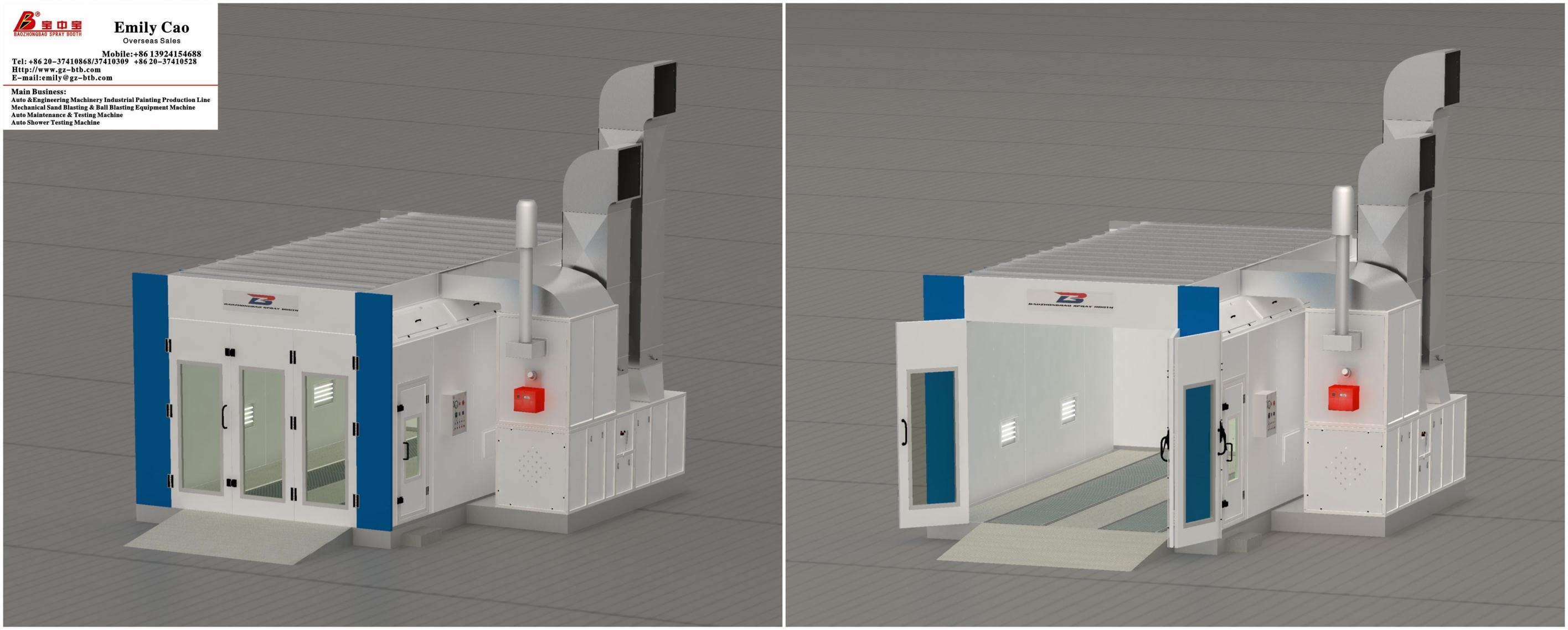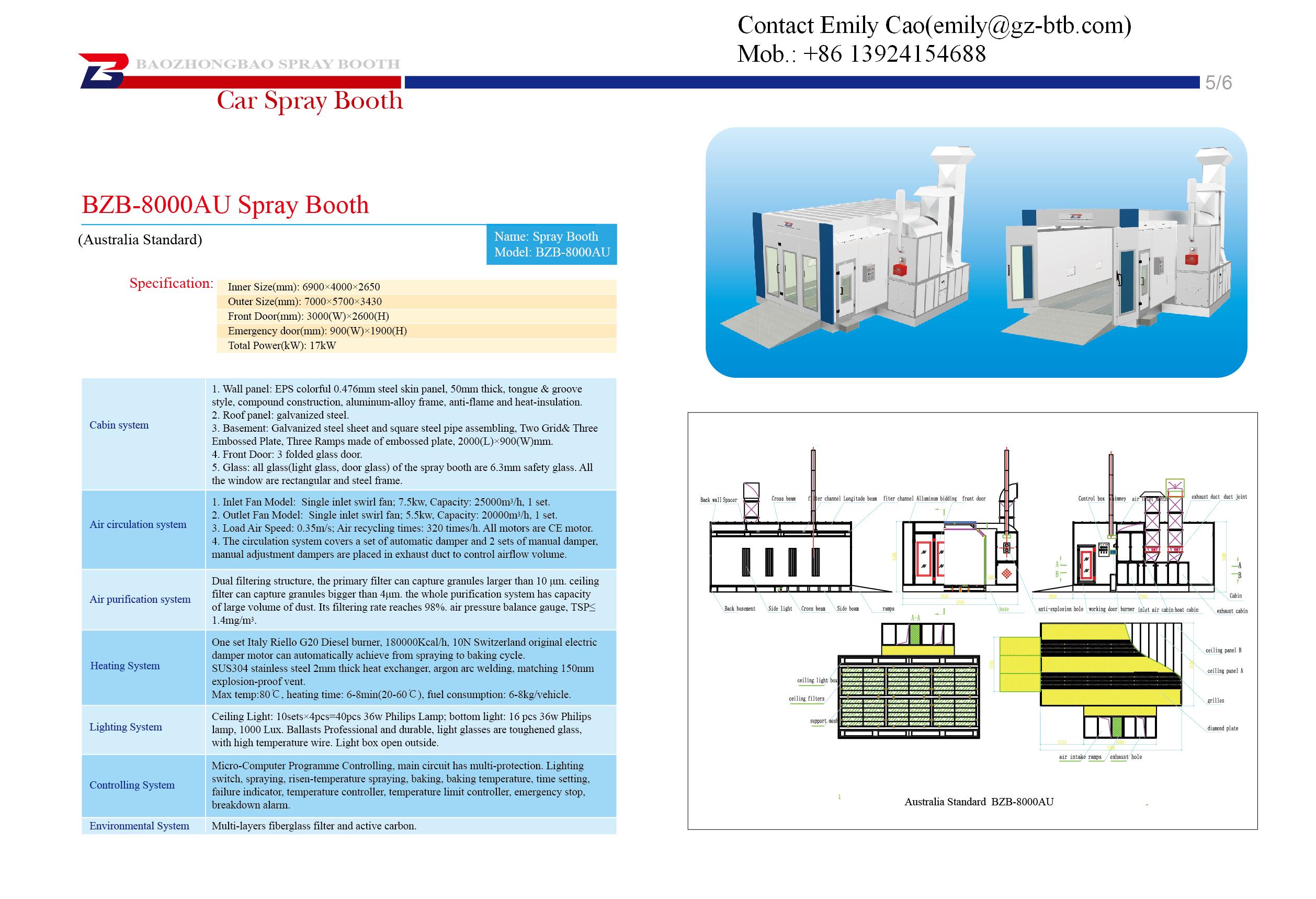 BZB-8000AU Spray Booth(Australia Standard)
FOB Price:

0 10500.00-0

Supply Ability:

3600 per Year

Payment Terms:

L/C,T/T
Individual(Sole proprietorship)
Chinese Supplier

Free Member
Product Details
Company Profile
BZB-8000AU Spray Booth(Australia Standard)
Name: Spray Booth
Model: BZB-8000AU
Specification:
Inside Size(mm): 6900×4000×2650
Outside Size(mm): 7000×5700×3430
Front Door(mm): 3000(W)×2600(H)
Emergency Door(mm): 900(W)×1900(H)
Total Power(kw): 17kw
Cabin System
1) Wall panel: EPS colorful 0.426mm steel skin panel, 50mm thick, tongue & groove style, compound construction, aluminum-alloy frame, anti-flame and heat-insulation.
2) Roof panel: galvanized steel.
3) Basement: Galvanized steel sheet and square steel pipe assembling, Two Grid& Three Embossed Plate, Three Ramps made of embossed plate, 2000(L)*900(W)mm.
4) Front Door: 3 folded glass door.
5) Glass: all glass(light glass, door glass) of the spray booth are 6.3mm safety glass. All the window are rectangular and steel frame.
Air Circulation System
1) Inlet Fan Model: Single inlet swirl fan; 7.5kw, Capacity: 25000m3/h, 1 set.
2) Outlet Fan Model: Single inlet swirl fan; 5.5kw, Capacity: 20000m3/h, 1 set.
3) Load Air Speed: 0.35m/s; Air recycling times: 320 times/h. All motors are CE motor.
4) The circulation system covers a set of automatic damper and 2 sets of manual damper, manual adjustment dampers are placed in exhaust duct to control airflow volume.
Air Purification system
Dual filtering structure, the primary filter can capture granules larger than 10 μm. ceiling filter can capture granules bigger than 4μm. the whole purification system has capacity of large volume of dust. Its filtering rate reaches 98%. air pressure balance gauge, TSP≤1.4mg/m3.
Heating System
One set Italy Riello G20 Diesel burner, 180000Kcal/h, 10N Switzerland original electric damper motor can automatically achieve from spraying to baking cycle.
SUS304 stainless steel 2mm thick heat exchanger, argon arc welding, matching 150mm explosion-proof vent.
Max temp:80℃, heating time: 6-8min(20-60℃), fuel consumption: 6-8kg/vehicle.
Lighting System
Ceiling Light: 10 sets*4pcs=40pcs 36w Philips Lamp; bottom light: 16 pcs 36w Philips lamp, 1000 Lux. Ballasts Professional and durable, light glasses are toughened glass, with high temperature wire. Light box open outside.
Controlling System
Micro-Computer Programme Controlling, main circuit has multi-protection. Lighting switch, spraying, risen-temperature spraying, baking, baking temperature, time setting, failure indicator, temperature controller, temperature limit controller, emergency stop, breakdown alarm.
Environmental System
Multi-layers fiberglass filter and active carbon.
Send your message to this member
From*

toEmily Cao
Message*