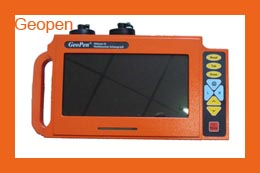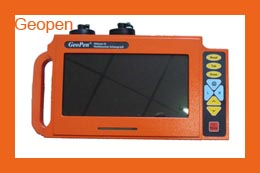 Engineering Seismograph Miniseis24
FOB Price: Get Latest Price
Supply Ability:

500 per Month

Payment Terms:

L/C,T/T,Western Union
Member Details
Shunyiqu,Beijing,China,Asia
Corporation/Limited Liability Company
Chinese Supplier

Free Member
Product Details
Company Profile
APPLICATIONS
Shallow reflected or shallow refracted wave surveying, transient Rayleigh wave surveying, wave speed testing, ground pulsation testing, Small strain foundation integrity testing, elastic wave CT (computed tomography), seismic Imaging, foundation dynamic parameter testing.
FEATURES:
1. Built-in lithium ion battery with 8 hour battery life
2. Light and portable (central unit weighs 4.5 kg), is the world's smallest engineering seismic surveying equipment at present.
3. Built-in scrolling switch for ease of covering multiple reflected wave surveys
4. Contains all shallow seismic surveying functionality
5. Windows 2000 operating system
6. Chinese user interface
7. Water-tight keyboard and mouse buttons
8. Two USB ports
9. Signal edge trigger, TTL trigger synchronization
MAIN SPECIFICATIONS:
Channel No: 24
Sampling Interval: 25 us- 10 ms (selectable)
Bandwidth: 0.1 Hz - 5000 Hz
Programmable Analog Filter
Low cut filter: 10-200 Hz programmable
High cut filter: 500-2000 Hz programmable
Band cut filter: 50/60 Hz
A/D (IFP's) precision: Δ Σ 24 bit
Computational precision: 32 bit
Equivalent noise: 1μ V, RFI (at 2.0ms sampling rate)
Cross-channel interference: > 80dB
Harmonic distortion: -114 dB (at 2.0ms sampling rate)
Data Display and Recording:
Main processor: Intel Pentium 500 MHz processor
Memory: 118 MB
Internal hard drive: 10 GB
Monitor: 1024 X 512 8" SVGA
Data transfer: USB
Data storage: SEG2, SEGY, and Geopen data format
System self-test criteria
Static voice sound, cross-channel consistency, cross-channel isolation
Main unit size and weight
Size: 330X180X100mm, weight: 4.5 kg
Environmental tolerances:
Operating temperature: -20 to 50 deg C
Storage temperature: -40 to 70 deg C
Operating humidity: 0 - 95%
Send your message to this member