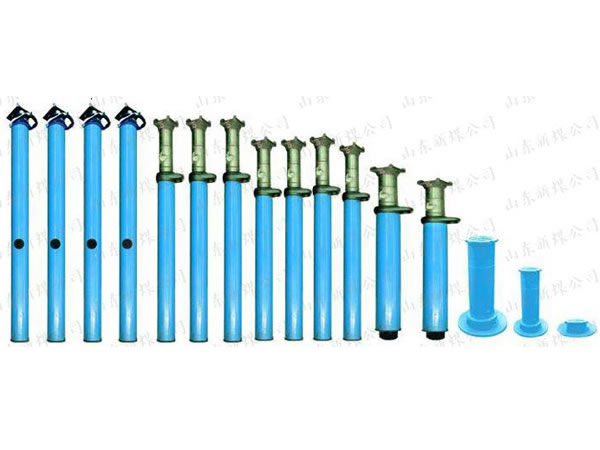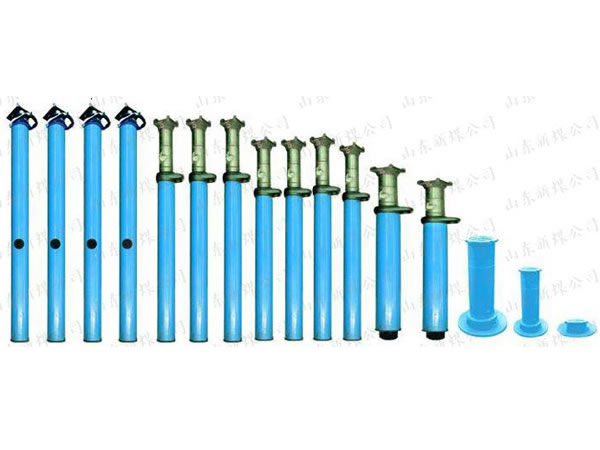 0
Chinese Supplier

Free Member
Product Details
Company Profile
The single hydraulic prop our company produces has now formed four series, φ63, φ80, φ100, and φ110.
The cylinder and plunger has been treated by intermediate frequency quenching process. The plunger tube is processed by a rolling technology which is our company's patented technology with independent intellectual property rights. The workpiece which has been processed by rolling not only has small surface toughness, with Ra of 0.1-0.8μm, but also enjoys improved wear resistance, fatigue strength, and corrosion resistance. In addition, the base, piston, top cover, handle, and return spring have undergoneelectrophoretic coating process, thus enjoying prolonged service life.
Our single hydraulic prop is a Famous Brand Product in Shandong Province.
Standard Compliant: MT112.1-2006
Technical Parameters
Item
Rated working
resistance
Rated operating
hydraulic pressure
Setting
load
Pumping
station
pressure
Maximum
height
Minimum
height
Stroke
Base
area
Working solution
Unit
kN
MPa
kN
MPa
mm
mm
mm
cm2
Emulsion containing
1% -2% M10 or MDT
emulsified oil
DW06
300
38.2
118~157
15~20
630
480
150
109
DW08
800
573
227
DW10
1000
680
320
DW12
1200
787
413
DW14
1400
895
505
DW16
1600
1000
600
DW18
1800
1105
695
DW20
2000
1235
765
DW22
2240
1440
800
DW25
250
31.8
2500
1700
DW28
2800
2000
DW31.5
200
25.5
3150
2350
DW35
3500
2700
Note: The above produce models are for reference. You can contact us for more products and their information. We can also design and produce products according to the actual geological conditions of your colliery.
Send your message to this member
From*

toFredrich Wang
Message*
Specialized Industries
coal

Coal industry

Coal trade

Coal & Charcoal

Coal trade

Coconut shell activated carbon