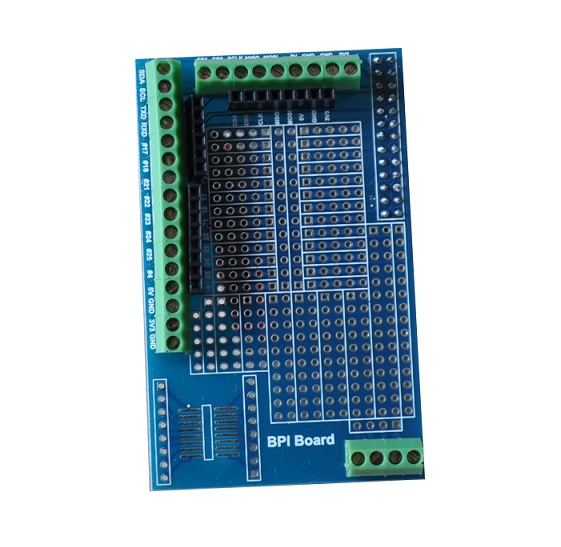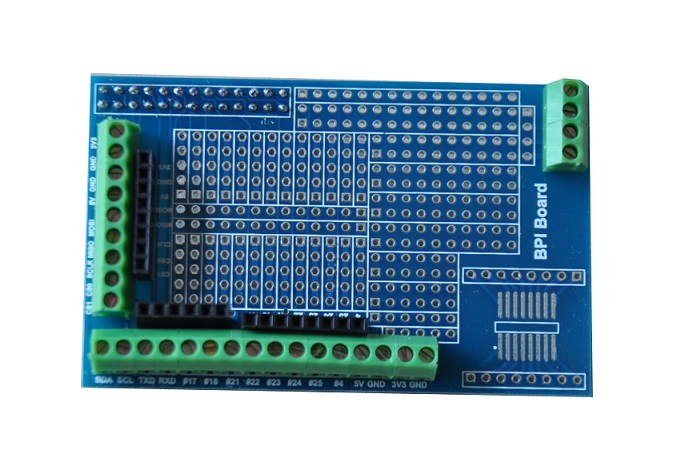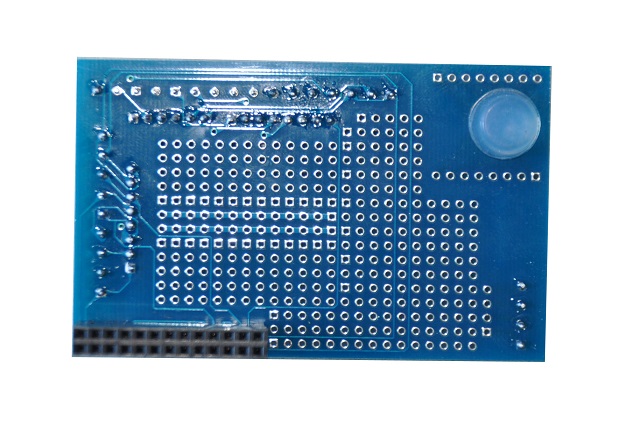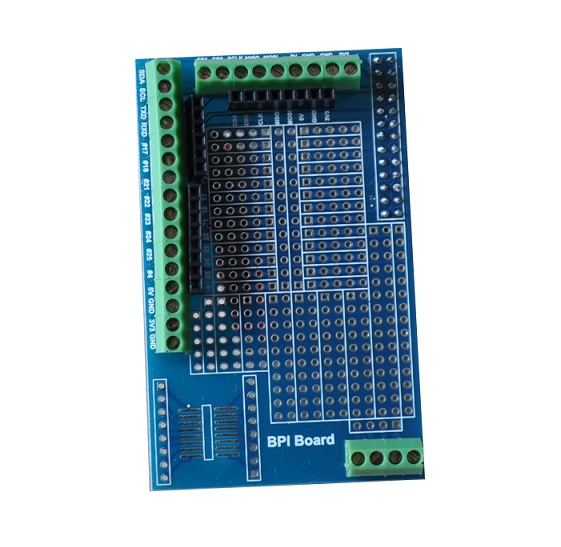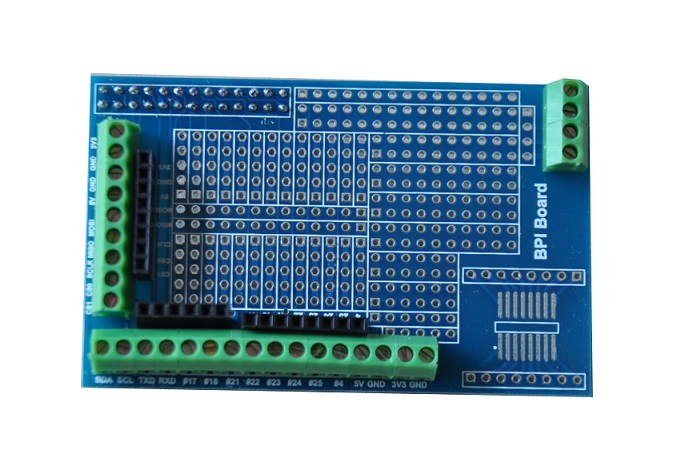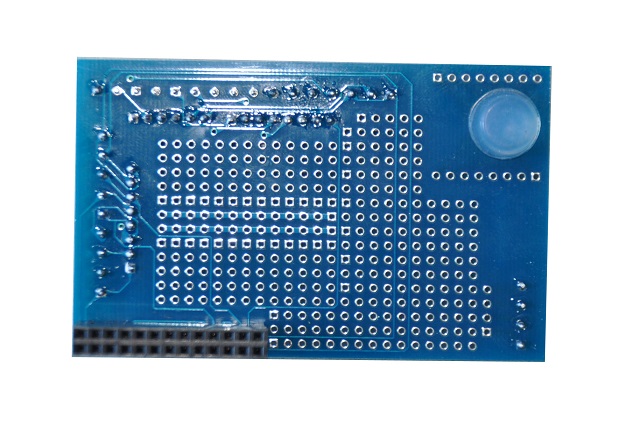 Banana pi Prototyping Pi Plate similar Raspberry pi kit
Member Details
Shenzhen,Guangdong,China,Asia
LLC(Ltd Liability Corp)
Chinese Supplier

Free Member
Product Details
Company Profile
website:
technical support forum :http://www.bananapi.com/
BANANA PI compatible with Raspberry PI,with gigabit ethernet port and sata port

Banana PI M1 is the open source hardware platform which published to assistant the
Elastos.org open source OS, Banana PI M1 is the dual core Android 4.2 product which more
better than the Raspberry Pi.
Banana Pi M1 series run Android,Debian linux,Ubuntu linux, Raspberry Pi imange and
cubieboard imange.
Elastos coordinate multi CUP to from the family cloud entirnment which based on the
"software/hardware service"
With Banana Pi, you can build:
A computer
A wireless server
Games
Music and sounds
HD video
A speaker
Android
Scratch
……
Pretty much anything else, because Banana Pi is open source.
SOC

Allwinner A20

CPU

A20 ARM Cortex™-A7 Dual-Core

GPU

ARM Mali400MP2Complies with OpenGL ES 2.0/1.1

Memory(SDRAM)

1GB DDR3 (shared with GPU)

Onboard Storage

SD (Max. 64GB) / MMC card slot UP to 2T on 2.5 SATA disk

Onboard Network

10/100/1000 Ethernet RJ45,optional WIFI

Video Input

A CSI input connector allows for the connection of a designed camera module

Video Outputs

HDMI, CVBS , LVDS/RGB

Audio Output

3.5 mm Jack and HDMI

Power Source

5 volt via MicroUSB(DC In Only) and/or MicroUSB (OTG)

USB 2.0 Ports

2 (direct from Allwinner A20 chip)

Buttons

Reset button: Next to MicroUSB connector

Power button: Next to Reset button

Boot button (Optional): Behind HDMI connector

GPIO(2X13) Pin

GPIO,UART,I2C bus,SPI bus with two chip selects,

CAN bus,ADC,PWM,+3.3v,+5v,ground.

LED

Power Status LED (Red)

Ethernet Status LED (Blue)

User Define LED (Green)

Remote

IR (Optional)

OS

Android Android 4.2 Cubieboard Ubuntu Raspberry Pi

Product Size

92 mm * 60 mm

Weight

48 g

Screen Show
| | |
| --- | --- |
| Android system screen | Ubuntu system screen |
| | |
| Cubieboard system screen | Raspberry Pi |
| | |

BananaPi
RaspBerry
CubieBoard
Olimex
Arduino
BeagleBone
Size
8.56cm×5.60cm
8.56cm×5.4cm
10cm×6cm
8.4cm×6.0cm
7.5cm×5.33cm
8.64cm×5.33cm
Processor
ARM Cortex-A7 Dual-Core
ARM11Series
Cortex A8
Cortex A8
ATMega 328
ARM Cortex-A8
ClockSpeed
1GHz
700MHZ
1GHZ
1GHz
16MHZ
700MHz
RAM
1G DDR3
256MB
512MB/1GB
512MB
2KB
256MB
Flash
Up to 64GB on SD slot,
up to 2T on 2.5 SATA disk
SD / MMC / SDIO
card slot
4GB Nand
4GB
32KB
4GB(microSD)
Eeprom
2KB
1KB
Input Volvage
5V
5V
5V
5V
7-12V
5V
Min Power
N/A
700mA(3.5W)
N/A
N/A
42mA(3W)
170mA(.85W)
Digital GPIO
26
8
96
68/74
14
66
Analog Input
N/A
N/A
N/A
N/A
6 10-bit
7 12-bit
PWM
1
6
8
TWI/I2C
1
1
1
3
2
2
SPI
1
1
1
1
1
1
UART
1
1
1
2
1
5
Dev IDE
Android,Firefox OS,
Linux etc.
Debian GNU/Linux,
Fedora, Arch Linux
N/A
N/A
Arduino Tool
Python,Scratch,
Squeak,Cloud9/Linux
Ethernet
10/100/1000
10/100
10/100
10/100
N/A
10/100
USB Master
2 USB 2.0, 1 micro USB
2 USB 2.0
2 USB 2.O 1 min USB 2.0
2 USB 2.0
N/A
1 USB 2.0
Video Out
CVBS and HDMI,
RGB/LVDS
HDMI,Composite
HDMI
HDMI
N/A
N/A
Audio Output
3.5 mm jack
3.5 mm jack
N/A
N/A
N/A
Analog

1. Download the relevant Image file
2. Make your card
2.1 Format the SD card
2.2 Unzip the download file to get the OS image
2.3 Write the image file to the SD card
3. Insert the made SD start card
4. Connect with the display screen
5. Connect with the USB power wire
6. Open the system
7. GPIO define
Banana pi will attend the HKTDC Hong Kong Electronics Fair(Autumn Edition) 2014 in Hongkong
Banana pi will attend the HKTDC Hong Kong Electronics Fair(Autumn Edition) 2014 in Hongkong from 13/10 to 16/10, welcome to visit our Booth
Exhibition Name: HKTDC Hong Kong Electronics Fair(Autumn Edition)
Date: 13/10/2014 to 16/10/2014
Booth Number: 3C-A38
Address: Hong Kong Convention and Exhibition Centre,1 Expo Drive, Wanchai, Hong Kong
SinoVoip CO.,LTD,
Send your message to this member
From*

toHelen Huang
Message*