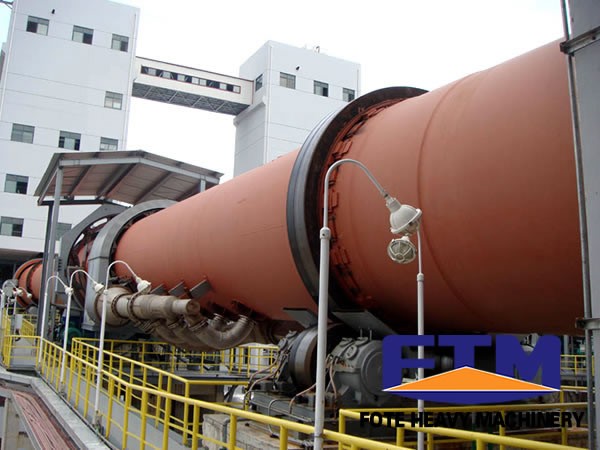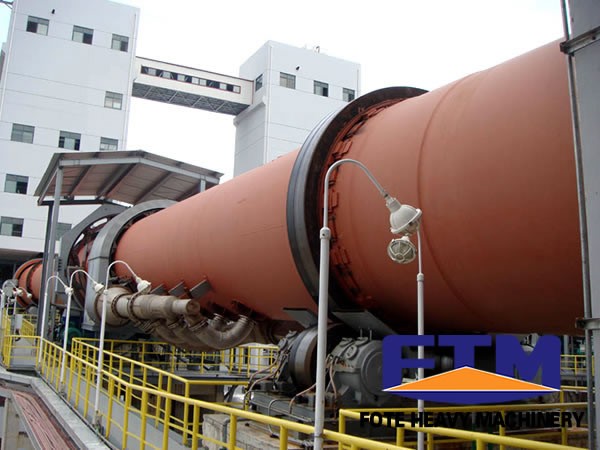 0
Chinese Supplier

Free Member
Product Details
Company Profile
Product Specification: Φ2.5×40 m - Φ6.0×95 m
Processing Capacity: 180 - 10000 t/d
Processible Materials: Roasting cement clinker in the industries of metallurgy, refractory matter and chemical plant.
Application Range: Industries of construction materials, metallurgy, chemical engineering and environment protection.
Introduction to Rotary Kiln:
Rotary kiln refers to the lime rotary kiln and indirect fired rotary kiln, and is mainly used for calcining cement clinker, with dry process production and wet process production two kinds. Rotary kiln is mainly used to roast lean iron ore magnetization, chromium and nickel iron in metallurgical industry.
Classification of rotary kiln:
According to different purposes, rotary kiln can be classified into cement rotary kiln, lime rotary kiln and so on. Rotary kiln can be used for cement clinker calcinations and high-temperature calcination of lean iron ore, limestone and other materials.
Function of rotary kiln:
What is the purpose of rotary kiln in industrial field? Rotary kiln is cylinder equipment for calcination of materials, mainly used for calcining raw cement materials into cement clinker in cement making field, and producing fertilizer and sulfur ore in the field of chemical. Cement rotary kiln works with a certain inclination angle about 3.5-6%. Low speed rotation of the rotary kiln makes materials in it rotate while rotating kiln burner jets flame constantly, to heat materials and make materials take physical and chemical reactions. Fote rotary calcining kiln is with good quality and high yield.
Other application of rotary kiln:
Rotary kiln is mainly used for heating and sintering ores and other mineral materials in metallurgy, building materials and other fields, such as heating and sintering argilla, bauxite, limestone, cement, magnesium, alumina, aluminum hydroxide, high alumina products, refractory materials, fly ash, and other powdered material and mineral grain. Of course, lime kiln, lime pit or lime rotary kiln is mainly used for the calcination of heating and sintering limestone.
Structure and working principle of rotary kiln:
Rotary kiln is mainly composed of a tube of rotary kiln body, support device, sealing devices, feeding device, combustion devices of kiln head, etc. Rotary kiln is a round cylinder, mounted on several tugs inclined. After deceleration, the motor drives pinion to rotate the big rear wheel, so as to rotate the tube kiln body.
Technical data
Product specifications(m)
Kiln dimensions
Capacity(t/d)
Rotation speed(r/min)
Motor power(kw)
Total weight(t)
Note
Diameter(m)
Length(m)
Obliquity(%)
Φ2.5×40
2.5
40
3.5
180
0.44-2.44
55
149.61
Kiln with shaft cyclone preheater
Φ2.5×50
2.5
50
3
200
0.62-1.86
55
187.37
----
Φ2.5×54
2.5
54
3.5
204
0.48-1.45
55
196.29
----
Φ2.7×42
2.7
42
3.5
320
0.10-1.52
55
198.5
----
Φ2.8×44
2.8
44
3.5
400
0.437-2.18
55
201.58
Outside disassemble kiln
Φ3.0×45
3
45
3.5
500
0.5-2.47
75
210.94
---- 
Φ3.0×48
3
48
3.5
700
0.6-3.48
100
237
Outside disassemble kiln
Φ3.0×60
3
60
3.5
300
0.3-2
100
310
Alumyte-alumina forge kiln
Φ3.2×50
3.2
50
4
1000
0.6-3
125
278
Outside disassemble kiln
Φ3.3×52
3.3
52
3.5
1300
0.266-2.66
125
283
Kiln with preheater precalcine
Φ3.5×54
3.5
54
3.5
1500
0.55-3.4
220
363
Kiln with preheater precalcine
Φ3.6×70
3.6
70
3.5
1800
0.25-1.25
125
419
Generating kiln for using ofterheat
Φ4.0×56
4
56
4
2300
0.41-4.07
315
456
Kiln with preheater precalcine
Φ4.0×60
4
60
3.5
2500
0.396-3.96
315
510
Kiln with preheater precalcine
Φ4.2×60
4.2
60
4
2750
0.4-3.98
375
633
Kiln with preheater precalcine
Φ4.3×60
4.3
60
3.5
3200
0.396-3.96
375
583
Kiln with preheater precalcine
Φ4.5×66
4.5
66
3.5
4000
0.41-4.1
560
710.4
Kiln with preheater precalcine
Φ4.7×74
4.7
74
4
4500
0.35-4
630
849
Kiln with preheater precalcine
Φ4.8×74
4.8
74
4
5000
0.396-3.96
630
899
Kiln with preheater precalcine
Φ5.0×74
5
74
4
6000
0.35-4
710
944
Kiln with preheater precalcine
Φ5.6×87
5.6
87
4
8000
Max4.23
800
1265
Kiln with preheater precalcine
Φ6.0×95
6
95
4
10000
Max5
950×2
1659
Kiln with preheater precalcine
Send your message to this member
From*

tofotemachinery
Message*