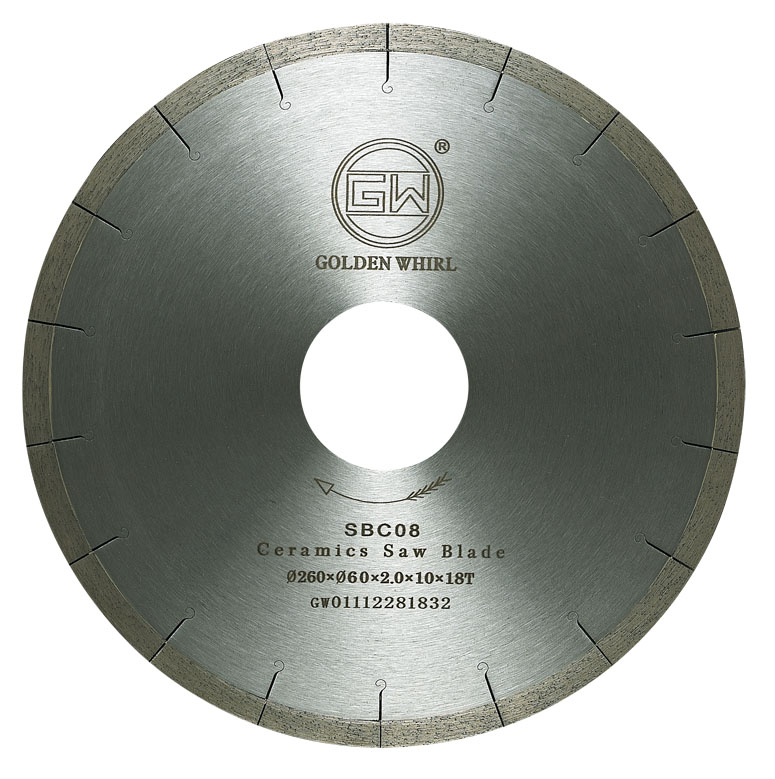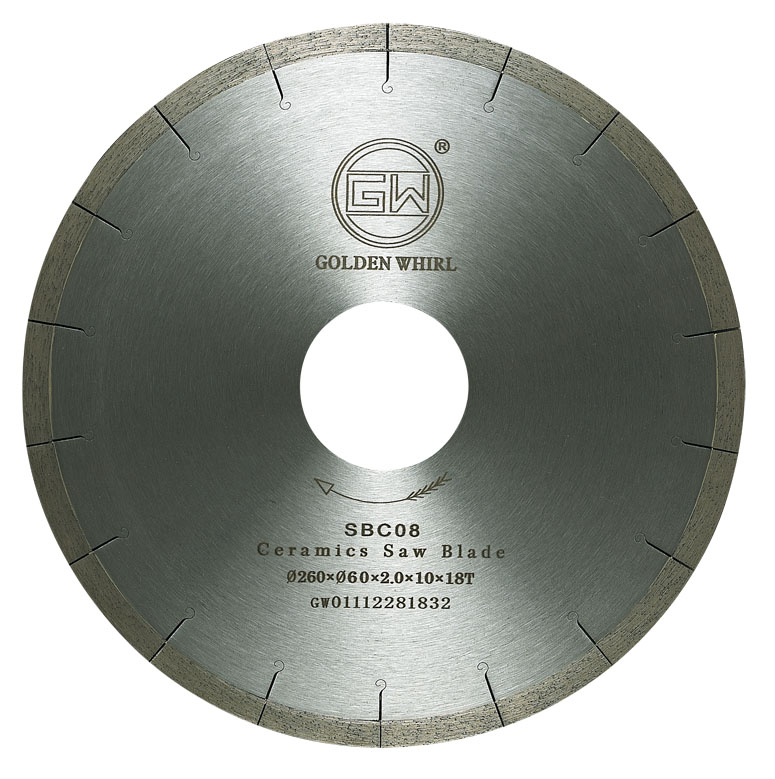 Welded Ceramic saw blade 260
Corporation/Limited Liability Company
Chinese Supplier

Free Member
Product Details
Company Profile
Introduction:
Used in cutting ceramic tiles with high hardness, such as polishing tile, rustic tile, polishing crystal tile, polishing glazed tile, having the advantages of high sharpness, no chipping , smooth cutting surface and long-lasting performance. It is the best choice for cutting ceramic edge, striping and cutting mosaic etc.

Suitable machines:
Various manual cutting machines, automatic machines like KEDA/KEXINDA/AITAO etc. Single-head or multi-heads machine
Application scopes:
Various porcelain tiles, vitrified tiles, crystal tiles, glazed tiles, floor tiles, wall tiles ect.
Note:
⑴ All kinds of specification and performance of saw blades are based on customer's requirement.
⑵ The users get to choose the appropriate saw blades before using. Please contact dealer if having any questions.
⑶ Wear ANSI-compliant eye protection. Never operate saw without proper working guard. Never use if damage (i.e. breakage, cracks, loose tips) is suspected. Never use on metal. Never use on saw that exceeds maximum blade RPM.
Official Web:www.gwsaw.com
Send your message to this member
From*

toDarren Huo
Message*
Specialized Industries
Diamond Segmented Blade

Laser Weld Drop Segmented Concrete Blade

Hot Pressed 12mm Turbo Segment

Diamond Core Drill (HX602)

Diamond Grinding Disc

Diamond Cutting Saw Blade - MXT103