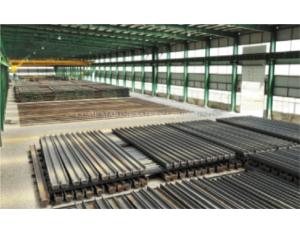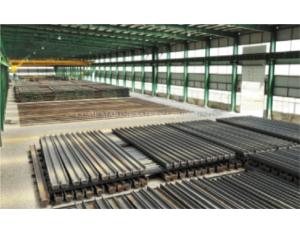 Z Type Steel Sheet Pile
Product Details

Company Profile
Z type sheet pile : 1.Model:Z Steel sheet pile 2.Technology:hot rolled,Cold rolled 3.Materials:Q235
Z type steel sheet pile:
STARBLAZE could design and manufacture kinds of steel sheet piles, including U type series, Z type series, L/S type series, Corner Piles, Box pile, and any other combined sheet piles. Any requirement pls kindly contact us. We are ChongqingSTARBLAZE.
cold rolled sheet piling
Size:400*150*8---670*380*14
standard:EN100249,YB/T4180-2008 LW/T01-2003
Steel Grade:S355JOH,S355J2H,Q235,Q345B
we offer the CR sheet piles only,but the propety is juse same as HR sheet piles by simlar size,if you want to know more about ,pls send mail to us
sheet piles is used in cofferdam ,block sand ,fighting against floods,the details you could contacet with us
Steel sheet pile features: 1, Simple construction, short construction period, site of the operations of small. 2,Structure of light, bearing capacity . 3,Environmental protection . 4,Reuse many times . 5,Variety of specifications and cut to length flexible. 6,The quantity and the material could negotiate, reduce the cost in the project.
Sheet piling standard EN 10249 European Standard LW/T01-2003 Cold fromed Association Standard YB/T4180-2008 Metallurgy Standard
Section type
Dimensions
width
height
thickness
B
H
T
Cold-formed CSP1
550/500
150
8
550/500
150
10
550/500
150
12
550/500
150
14
Cold-formed CSP1-B
400/350
100
8
400/350
100
10
400/350
100
10.5
400/350
100
12
Cold-formed CSP1-D
515/250
150
8
515/250
150
10
515/250
150
12
515/250
150
14
Cold-formed CSP2
630/575
210
8
630/575
210
10
630/575
210
12
630/575
210
14
Cold-formed CSP2-A
575/520
210
8
575/520
210
10
575/520
210
12
575/520
210
14
Cold-formed CSZ1
670/630
380
8
670/630
380
10
670/630
380
12
450/400
150
13