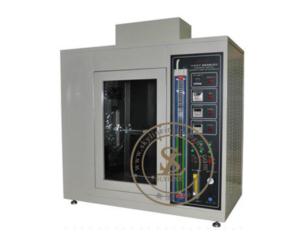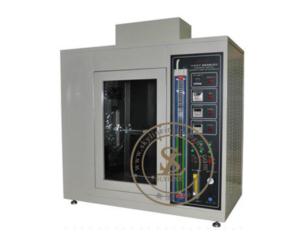 UL 94-2006 Horizontal-Vertical Flame Chamber
Product Details

Company Profile
Product Information
Horizontal and Vertical Flammability Testing Machine
UL 94 flame chamber. Horizontal flame chamber, vertical flame chamber
For the flammability testing of plastic materials used in consumer electric devices and appliances. Stainless steel construction with black interior and large sliding window for easy viewing. Includes a fully adjustable specimen support and precision gas flow controls.
Timer: 0-999.9s+/-0.1s (adjustable)
Flame Height: 20mm+/-2mm to 180mm+/-10mm(adjustable)
Gas: 98% methane
Temperature testing range: 0-1000degree
Dimensions(L*W*H): 1100 x 700 x 1300mm
Weight: 128kg
Testing Standards
UL 94-2006 IEC 60695-11-3 IEC 60695-11-4 GB/T5169.15 16 17 22-2008
http://www.lab-testequipment.com/Horizontal-Vertical-Flame-Chamber.html
Send Inquiry to This Supplier
Title

From*

toChloe Leung
Message*