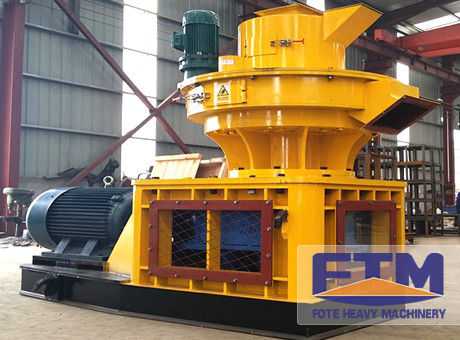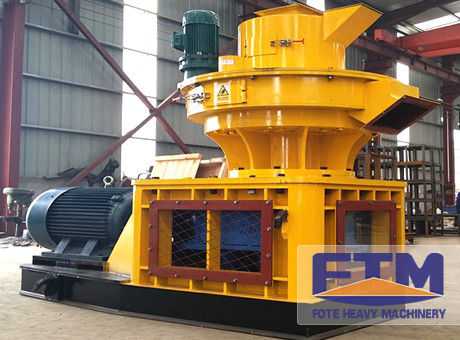 Large Wood Pellet Mill in Advanced Design for Sale
Chinese Supplier

Free Member
Product Details
Company Profile
Large wood pellet mill in advanced design for sale just as the name suggested is suitable for large scale wood pellet production. With wood pellets industry fast development, large wood pellet mill has become a very popular all over the world. This is a good pellet machinery of biofuel for making wood pellets or biomass pellets. It is a kind of energy source machines which can process a wide range of wood materials such as sawdust, wood shavings and wood chips and other agro-waste resources. If consumers are interested in our large wood pellet mill, you can search our products to get more free information or guide in our websites.
Compared with other pellet machine, this kind of large wood pellet mill in advanced design for sale can be applied for a much wider scope of raw material such as wood chips, branches, wheat straw, and other agro-wastes even animal waste for fertilizer. Due to the different region and climate, some areas during making pellets, it is necessary to add some binders in raw material to glue the material into dense pellets like in America, beccause the lignin in raw material is easy to reduce owing to the dry climate. However, in some areas it is not necessary to add any binders in raw material, because during the processing lignin will melt it together under high tmeperater and pleasant climate.
Large Wood Pellet Mill in Advanced Design for Sale:
Generally, when we make wood pellets on a large scale, we are eager to make more profits than somebody who is doing the same working but on a smaller scale production. Compared with small pellet mill, there are a range of benefits in operating large wood pellet mill in advanced design for sale. One of the lightspot is costs, which is always lesser labors required in operating. A large wod pellet mill needn't require any increased labor costs as we could use automation like robots to run errands supposed to be run by manpower.
Large wood pellet mill in advanced design for sale is usually related to the ring die pellet machine. Here with the large wood pellet mill is well-known as the circular "ring" shape of their extrusion die. There are small wheels in the middle of the ring ride on the die and force the feedstock through the extrusion holes. There are two main advantages of ring die, one is reduced roller and die wear; the other is reduced energy consumption. Due to these factors, it leads to large wood pellet machine becoming popular in the most large scale pellet plant. Additionally, because of complex designs and structures, we have to pay more for a ring die pellet mill, while it is much easier to process high quality wood pellets and replicate the process each time.
Contact Infomation
Email: info@sinoftm.com
Address: High and New Industrial Zone, Kexue Revenue, High and New Technology Industrial Development Zone, Zhengzhou, China
Send your message to this member
From*

tomajorxing
Message*